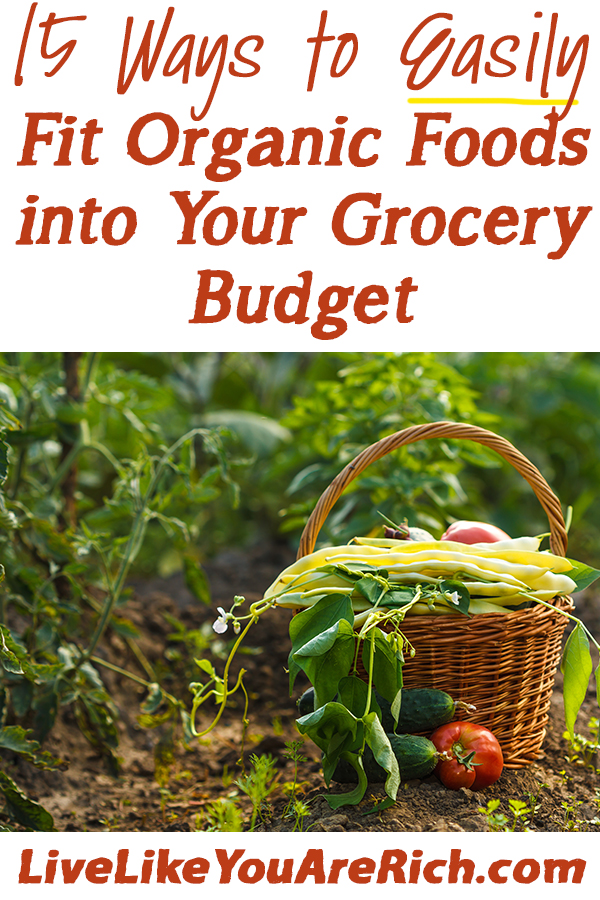 Organic food is free from pesticides, hormones, and other not-so-great-for-consumption additives. Eating organic is a great way to be healthier and enhance the flavor/taste of your meals. Although many people are buying more and more organic food, for most the expensive prices prove to be a bit of a hurdle.  Price doesn't always need to be an obstacle.
There are multiple ways to get organic food for less. Here are 15 ways to fit organic foods into your food budget:
Buy organic foods locally. Often saving money is easy to do if you buy honey, product, meat etc., directly from local farmers. Search the classifieds, look for signs out on the roads. I was amazed at how many local farmers I found (about whom I knew nothing) when I started searching. I bought organic honey from someone just down the road for a very reasonable price! Using the USDA search.
Shop at Costco and Sam's Club. Costco has recently expanded its organic line extensively. They now carry lots of options of fresh and frozen organic produce, organic meat, organic breads, dairy, cereals, etc., and the prices are very reasonable compared to elsewhere.
Grow your own produce. Growing your own veggies and fruit is a great way to get organic produce inexpensively. Doing swaps or exchanges with neighbors who grow different items is another wonderful way to save.
Buy organic frozen foods. I find that frozen organic foods are cheaper than fresh organic foods (and they last longer). I often use frozen organic fruit for my smoothie recipe (found here). If you haven't tried organic frozen ground beef, you are missing out. The taste is much much better than regular!
If your budget is tight, stick with the 'dirty dozen' when buying organic produce. What's the 'dirty dozen'? The following items, when not organically grown often contain pesticide residues: Apples, Bell Peppers, Berries: Blueberries/Strawberries/Raspberries, Carrots, Cherries, Celery, Grapes, Cherry Tomatoes, Lettuce/Spinach/Kale, Nectarines, Peaches, Pears, Potatoes, and Snap Peas.
Store your produce in a drawer with paper towels (to absorb the moisture), or freeze it to increase shelf life.
Use coupons. There are actually quite a few organic food coupons. I have found the best way of finding organic coupons is going to the brand's site and subscribing. With organic food becoming more and more popular, coupons are becoming more readily available. Also, organic food deal/coupon websites are a great place to look. Further, check out my post on how to coupon.
Shop at stores like Sprouts Farmers Market. Sprouts is a natural grocery store with locations in California, Alabama, Arizona, Texas, Utah, New Mexico, Nevada, Oklahoma, Colorado and Georgia. Their produce prices (organic and normal) are very reasonable and hard to beat. Check to see if you have a reasonably-priced farmers-market-type store like this in your area.
Use the two best Organic Food Money-Saving Apps- Favado and the Ibotta Coupon App.

iBotta has a ton of cash-back options for buying organic foods at multiple grocery stores (esp. at whole foods). In the first 3 months of using it, I made $77!  Ibotta is like a mobile coupon app/rebate machine. When you buy something being sponsored by both Ibotta and the store, you will earn cash back. At the end of your shopping trip to redeem an item you need to follow a quick process of learning a fact or watching a short clip. After that, you simply take a quick photo of your receipt and the product you bought and the cash will be credited to your account.  Click here to get Ibotta for free.
Favado has a huge local database of the sales happening in your area in stores such as: Sprouts Farmers Market, Whole Foods Market, Natural Grocers, etc. Favado does all the coupon and sale matchups for you. I save anywhere from $100-$300 a month using Favado. Click here to get Favado for free. If you would like a tutorial on the Favado this app click here.

Meal plan. Planning meals (Whether you are using organic foods or not) helps maximize your budget.
Make your own. Making your own organic granola, organic smoothies, etc., is usually cheaper than buying them pre-made.
Don't buy pre-washed food. Pre-washed ready-to-eat organic foods are often more costly.
Buy Organic foods from bulk dispensers. These are often cheaper than pre-packaged foods (esp. spices).
Buy produce and meat and other organic foods from Co-ops. Co-ops like Bountifulbaskets.org often allow you to pick an exclusively organic basket. There are huge savings in buying organic produce in this manner. Other co-ops may offer organic options on the cheap as well.
Choose store-brand organic items. For example, choosing Trader Joe's, Earth Fare, ShopRite, Wegman's, Kroger, Western Family, Publix, Harris Teeter, etc., organic foods will often save you money. You won't be compromising quality either, because if they have the official USDA certified organic seal on the packaging they are required to follow the same rules.
Bonus Tip: My book, Living a Rich Life as a Stay-at-Home Mom: How to Build a Secure Financial Foundation for You and Your Children, has a ton of additional ideas and strategies on saving money on food.
Using these tips, you can simultaneously stretch your income and eat healthier organic foods.
What do you do to get organic foods for less? Your tips will help others, so please leave them in the comments below.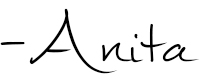 For other 'rich living' and money saving tips, please subscribe, like me on Facebook, and follow me on Pinterest.
You may also be interested in:
New at Couponing? Check out this post: Couponing for Beginners: 11 Tips That Will Save You Thousands.
Are you a couponing Pro? Check out this post: 17 Mistakes Couponers Make and How to Avoid them.
Here is a link to how to coupon at Target.
How to coupon at Kroger aka Smith's, Ralph's, Fry's etc,
How to coupon at Walmart,
How to coupon at Walgreens,
How to coupon at CVS.
How to use the Favadao App
Couponing 11 tips that will save you thousands