Christmas is a wonderful time of the year! Yet, it can be tough on the budget. I think that celebrating the holidays should be more about spending time together and enjoying this time of the year and less about worrying about the pocket book.
Thus, I do my best to plan and prepare gift buying while maximizing savings. Here are 11 convenient, quick, and reasonable ways to save on Christmas.
1. Draw/assign names for each other.
As a parent this most likely will not work for your kids, but having your kids draw each other's names, drawing cousins names, dividing up your own siblings names, etc. means that you are only purchasing one gift per person per category.
For example, we draw names (my siblings and I exchange presents and my kid(s) will give a gift to their assigned cousin as well). We don't draw names for parents because we all want to give gifts to our parents. In our extended family we also draw names as a large collective group. Assigning presents out like this significantly cuts costs and makes Christmas gift buying more convenient.
Another idea for a large group is to hold a white elephant. Everyone brings nice gifts to exchange in their age group. Kids brings a kid gift, teenage girls bring a teenage girl gift, men bring a men gift, etc. Then on Christmas exchange and all the kids switch gifts (google white elephant game if you don't know what it is).
2. Set a price limit for family gifts.
This goes along with #1 because after we draw someone's name we set a budget for that particular gift. For example, the adults spend $25.00 each on each other, the kids $15.00. This way we can all budget and expect what we will spend and no one feels like they got a really expensive gift but gave a less superior one or visa versa. It works out really well.
3. Make a list and Christmas budget.
Shopping with a list is really effective to help you stay in budget. You can find a Christmas budget chart on this post here.
4. Utilize sales, deals, coupons, and Black Friday deals.
I talk about how to get the most out of Black Friday deals here.
5. Use Rakuten.com before ordering anything online.
Rakuten is such an easy way to save. You sign up for free and before you order anything online you sign in, search the store (Amazon, Old Navy, Kohls, they have tons and tons of stores!), click on the store's name and once the order goes through and is shipped you are awarded a percentage of cash back 2-10% is the usual cash back amount. Then if you use a credit card that you get cash back on as well, you will save even more! Sign up for Rakuten for free here.
6. Make a gift for your significant other and other gifts instead of buying new ones.
Handmade gifts can be really useful, inexpensive, and meaningful.
7. For neighbor gifts, you can do something like this blog post 27 neighbor gifts in 27 minutes (and they were really cheap too).
Or you can do a useful item you find on sale like brownie mix, wrapping paper, etc. This year I will most likely be doing these yummy sleeves of ginger snap cookies you can buy at Costco in boxes of 10 sleeves and giving 1 sleeve per neighbor. I will put a bow on them and send them out with my printed Christmas letter, 'The Fowler's Top 14 in 2014'. If you do have the time and enjoy doing it, baked gifts are always great as neighbor gifts as well.
Often you can find something you are looking for in their search box. If you have an indecisive person who won't tell you what they want you can consult this gift giving guide for indecisive recipients and often find the gifts on Amazon.com.
9. This idea is not for everyone. But if the budget is really tight and you just can't budge anything else, and you have a car payment, some banks/credit unions offer one free month of not making a car payment in November or December. If you know you will not be able to stretch the income, perhaps taking advantage of this offer will allow you to pay cash for Christmas gifts and not have worry so much.
10. Participate in free Christmas activities.
There are so many amazing free things happening during Christmas! I talk about a bunch of free memorable Christmas activities in this post.
11. Enter giveaways!
I have many giveaways going on this month!! Enter the $250.00 Etsy Giveaway here.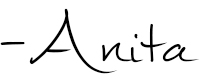 For other 'rich living tips' please subscribe, like me on Facebook, and follow me on Pinterest and Instagram.