Today's challenge is part of a three-day/three-challenge series (Challenges #7-#9). If you haven't done Challenge #7 yet, please do it along with this one.
Challenge #8- Today you are going on a 'treasure hunt' of sorts through your financial records. You will take your statements for at least the last two months (preferably 6) and review them to find the money.
What can you save on? What can you cut out? Where do your spending weaknesses manifest themselves?
Do you buy a fountain drink or coffee every day? Do you stop by the vending machine often? How about eating out for lunches? Paying to park instead of walking a little further and/or utilizing public transportation? What about that landline telephone you never use? Cell phone insurance (if you are paying for cell phone insurance please read this post)? Magazine subscriptions? Subscriptions, memberships not used, etc.
Find them and cut them out, find ways to get them cheaper, or recommit to doing better.
Set specific limitations or boundaries for yourself but make them reasonable. Get creative. Think hard.
If you do, I can guarantee that you will find the money.
If you know that you really want the item i.e. a diet coke each day, but can get it for less, decide to buy them at the store on sale in bulk instead of paying for a fountain drink at the gas station.
If you love to eat out for lunch think about less expensive places to go, not ordering a soft drink with the meal, using coupons, or packing a homemade lunch two of the five workdays.
This 'treasure hunt' should be targeted at cutting out expenses that you can live without and finding ways to get what you feel you can't cut out for less.
When we did this years ago we found a lot of money hidden in our financial transactions. We actually found over $350.00 a month just sitting there for the taking (by cutting unneeded items out and getting what we wanted for less).
Since then, I have regularly looked for ways to save every month or two when reviewing our statements and somewhat surprisingly I usually always find some.
So take some time to go on your financial statement 'treasure hunt' and find yourself some money.
Other Posts:
Step 1 of the Financial Fitness Bootcamp Course
Step 2 of the Financial Fitness Bootcamp Course
Step 3 of the Financial Fitness Bootcamp Course
Step 4 of the Financial Fitness Bootcamp Course
Step 5 of the Financial Fitness Bootcamp Course
Step 6 of the Financial Fitness Bootcamp Course
Step 7 of the Financial Fitness Bootcamp Course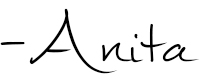 For other 'rich living tips' please subscribe, like me on Facebook, and follow me on Pinterest and Instagram.