This is our Thanksgiving Sisal Animal Mantel this fall.

Fall is one of my favorite times of the year. I love the crisp air, the beautiful pallet of colors outside, and the fun holiday parties.
This mantel is similar to my Thanksgiving mantel last year, with some updated changes.
This year, I used more pumpkins, straw, sisal animals, and I added these Natural Dried Plant Arrangements on either side of the mantel…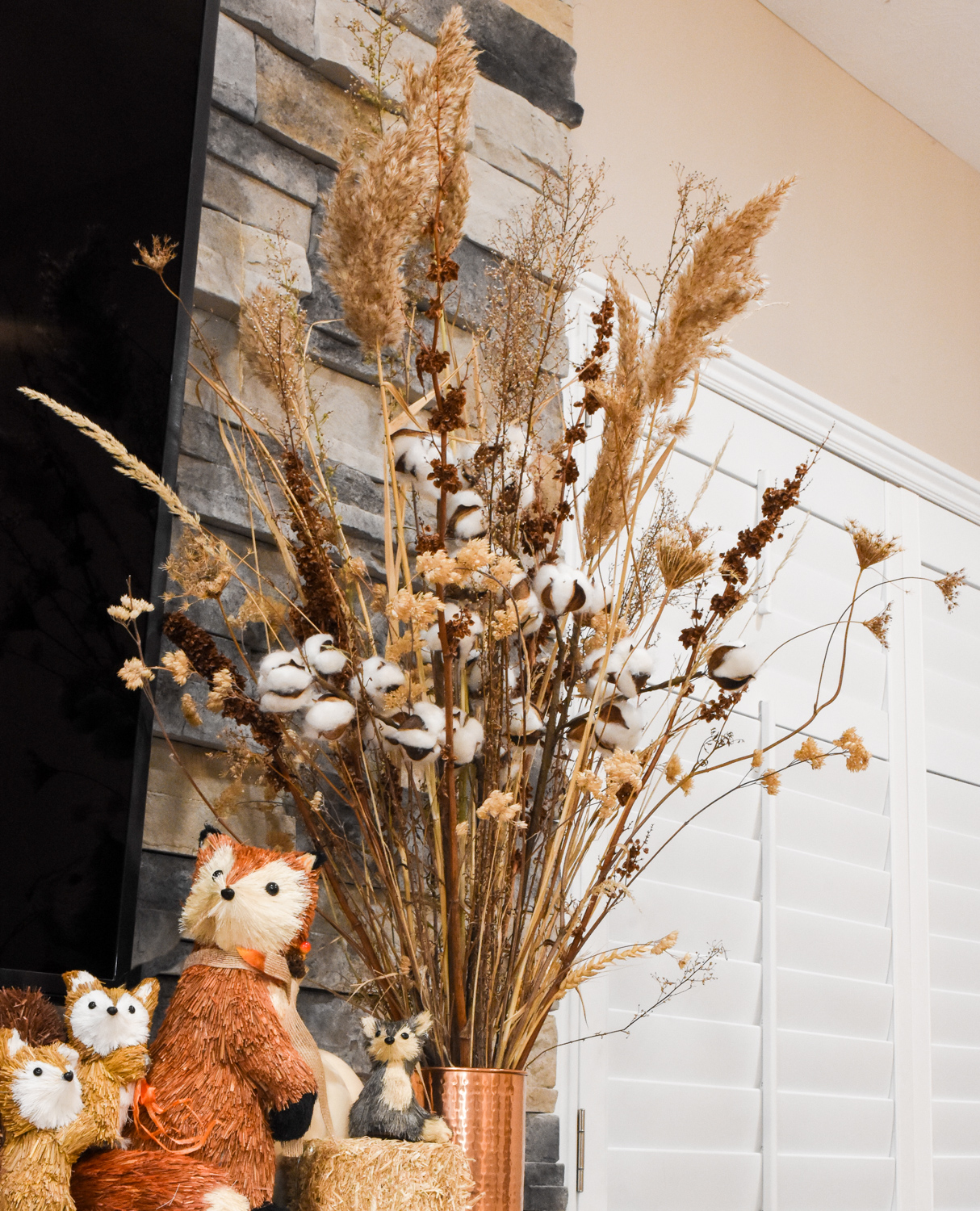 I made the natural dried plant arrangements from dried flowers, grass, plants, and weeds that I picked and dried myself.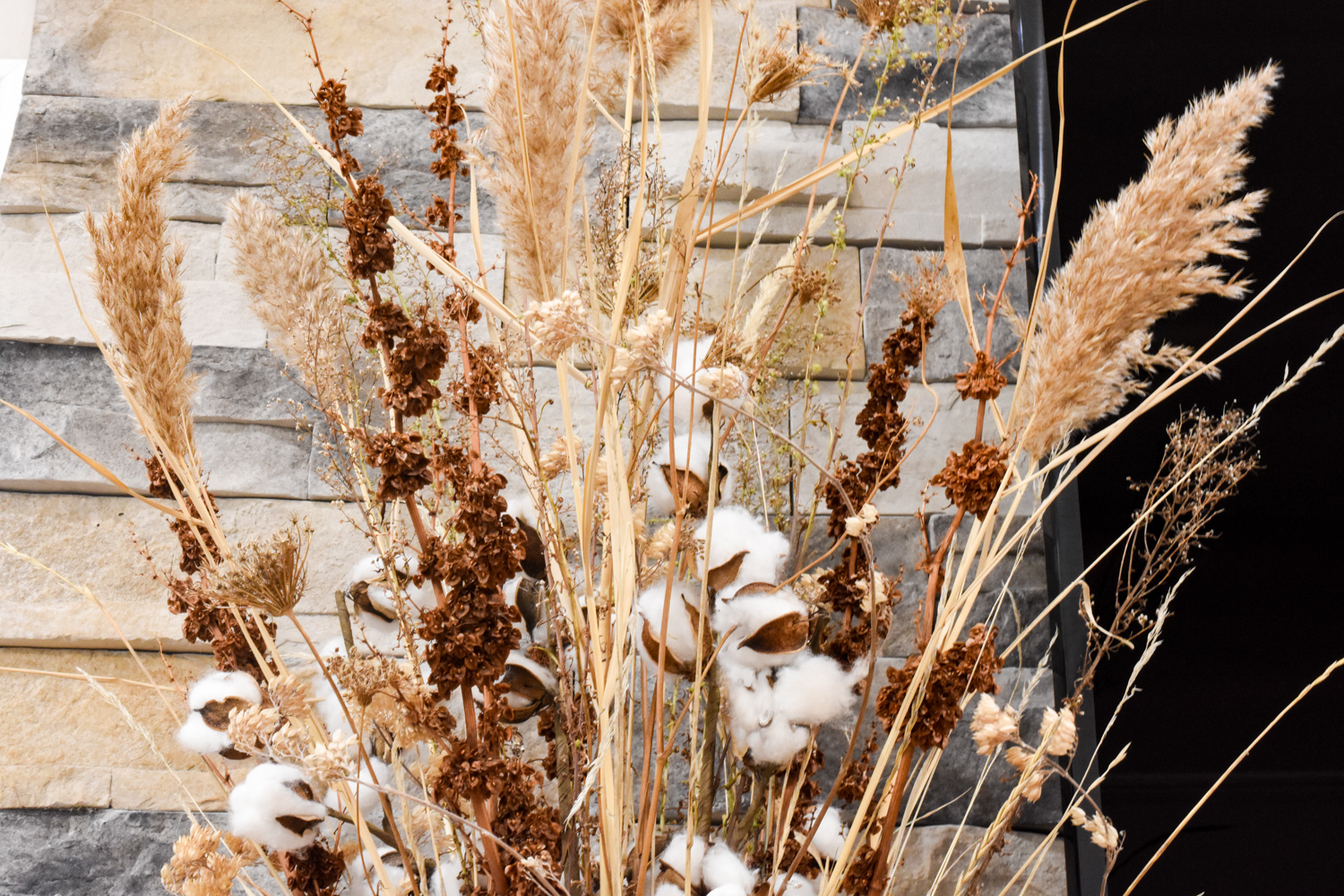 The only thing I bought was the cotton stems. Here is a tutorial on how to assemble these.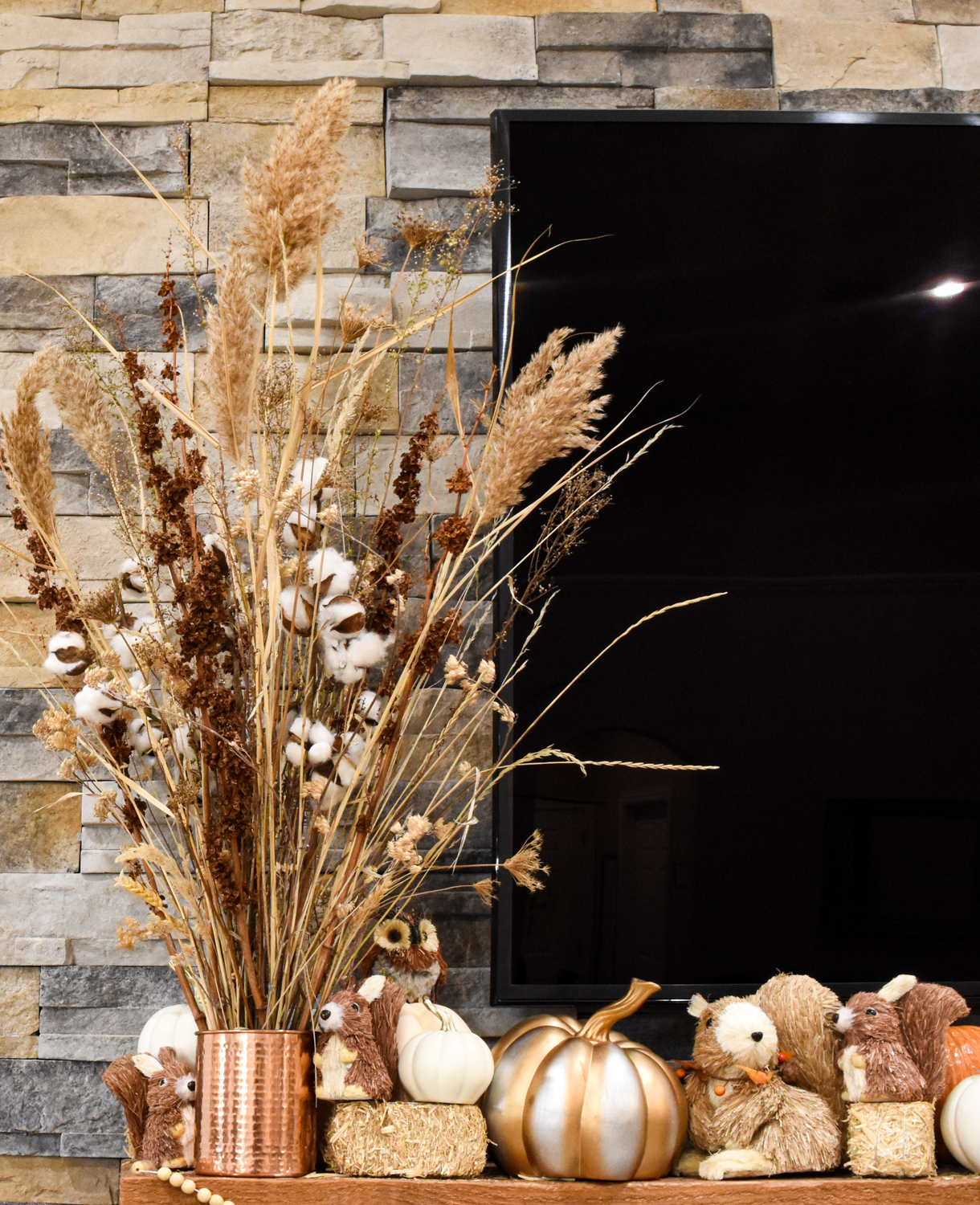 I added a variety of neutral colored pumpkins that I had bought for my Thanksgiving tablescape in 2019. The pumpkins were white, orange, and silver/gold.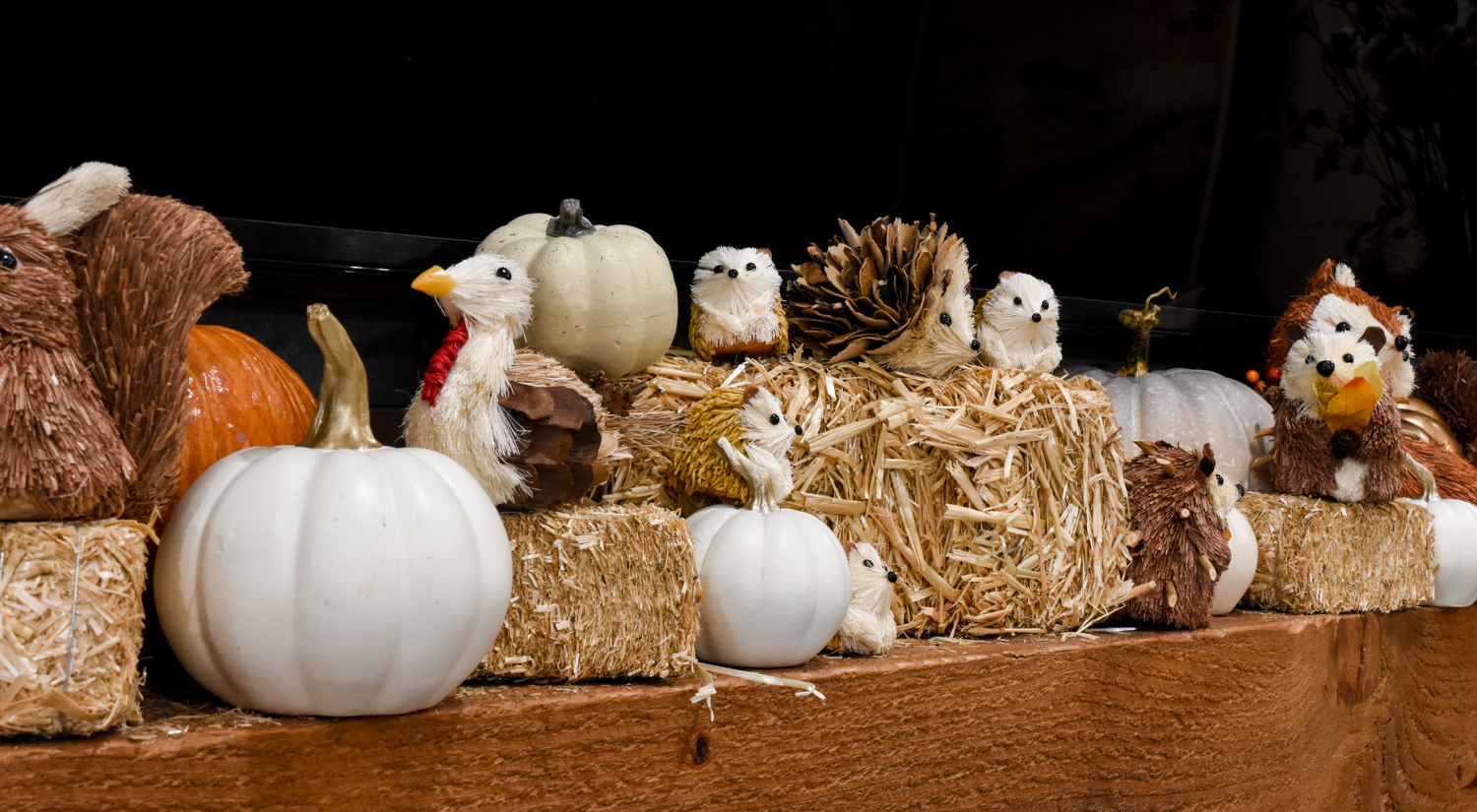 I put little and mini straw bails here and there and one larger straw bail—yet still small—in the center of the mantel.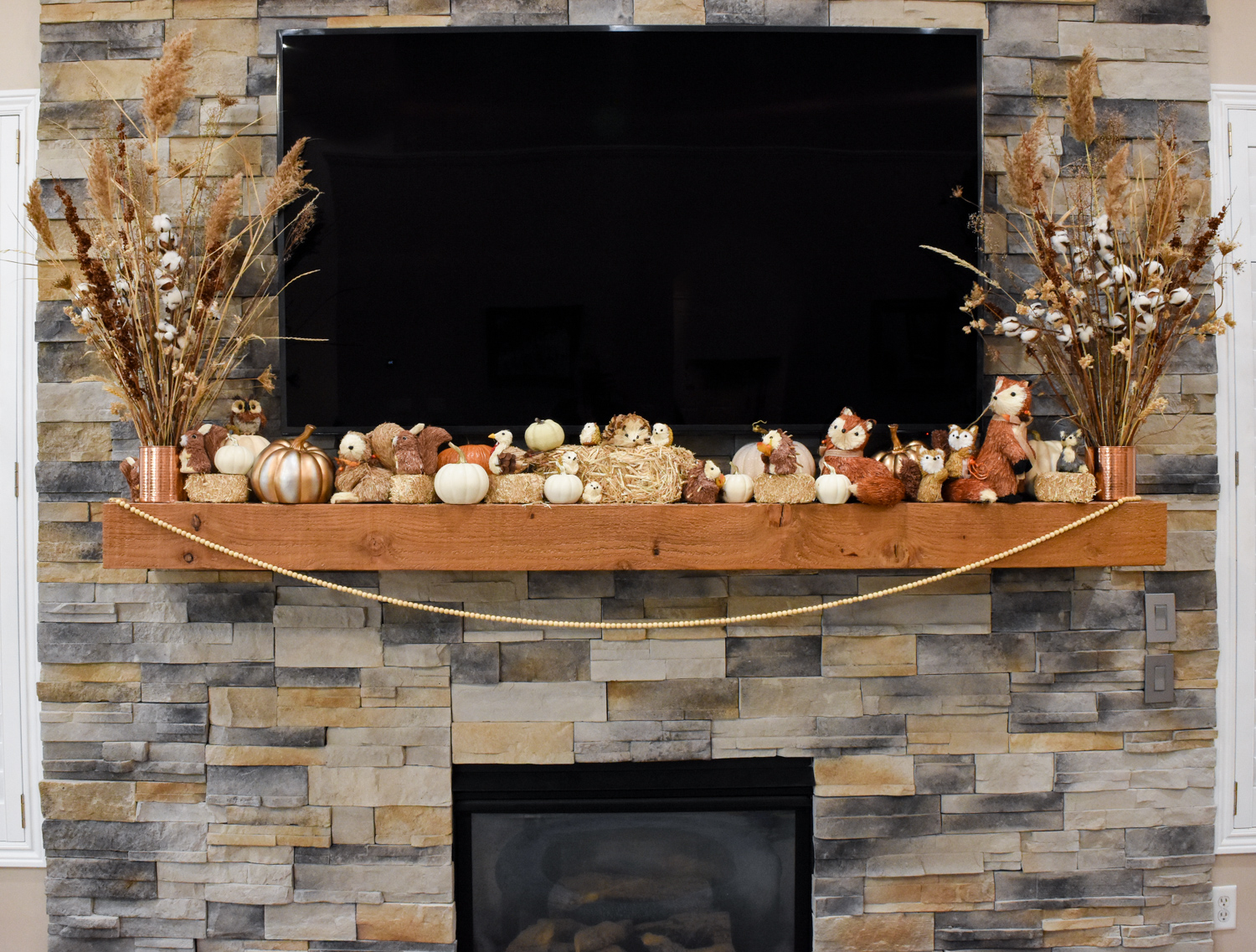 Then I set out the sisal animals in ways that I thought looked cute.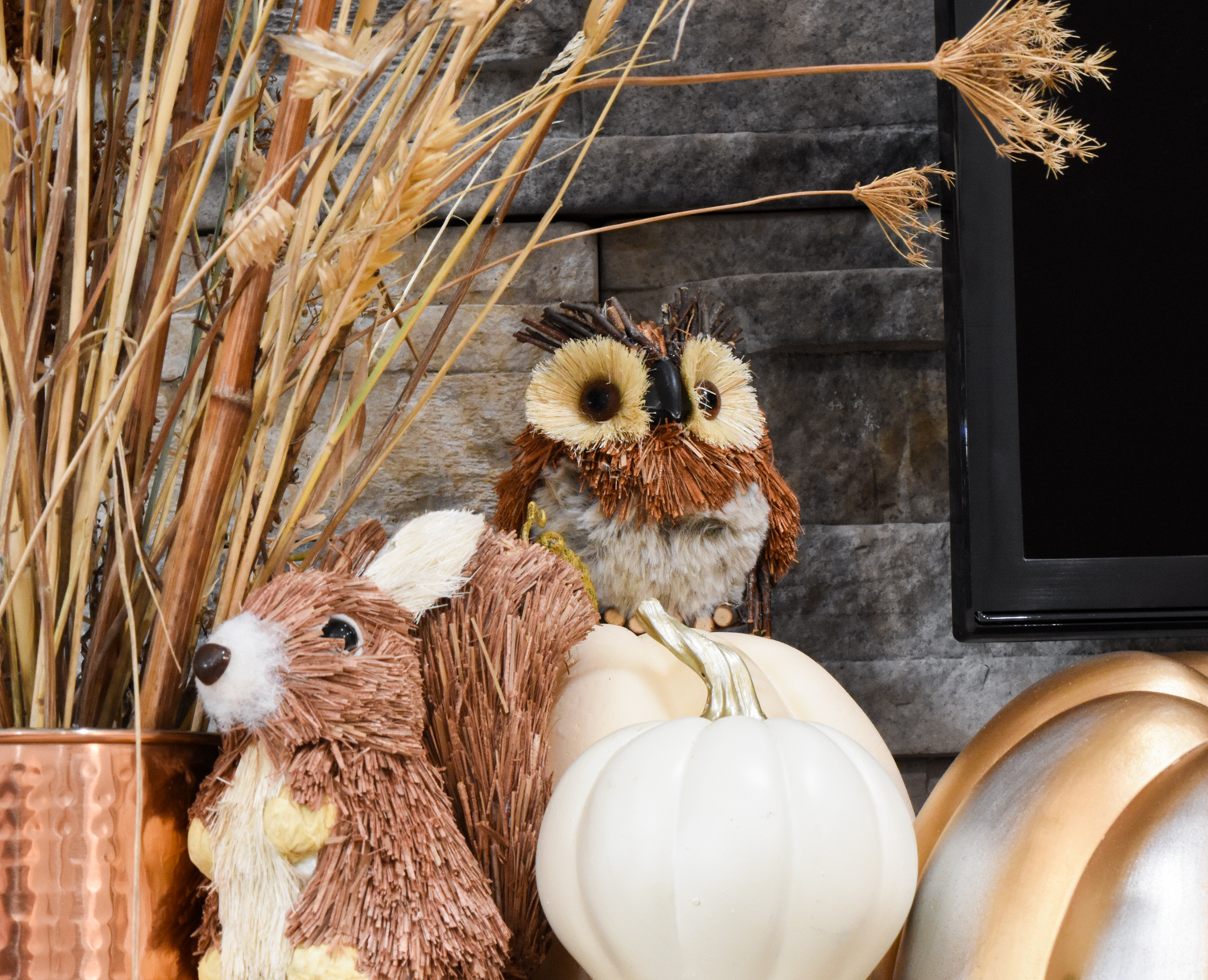 I grouped the little animal families together.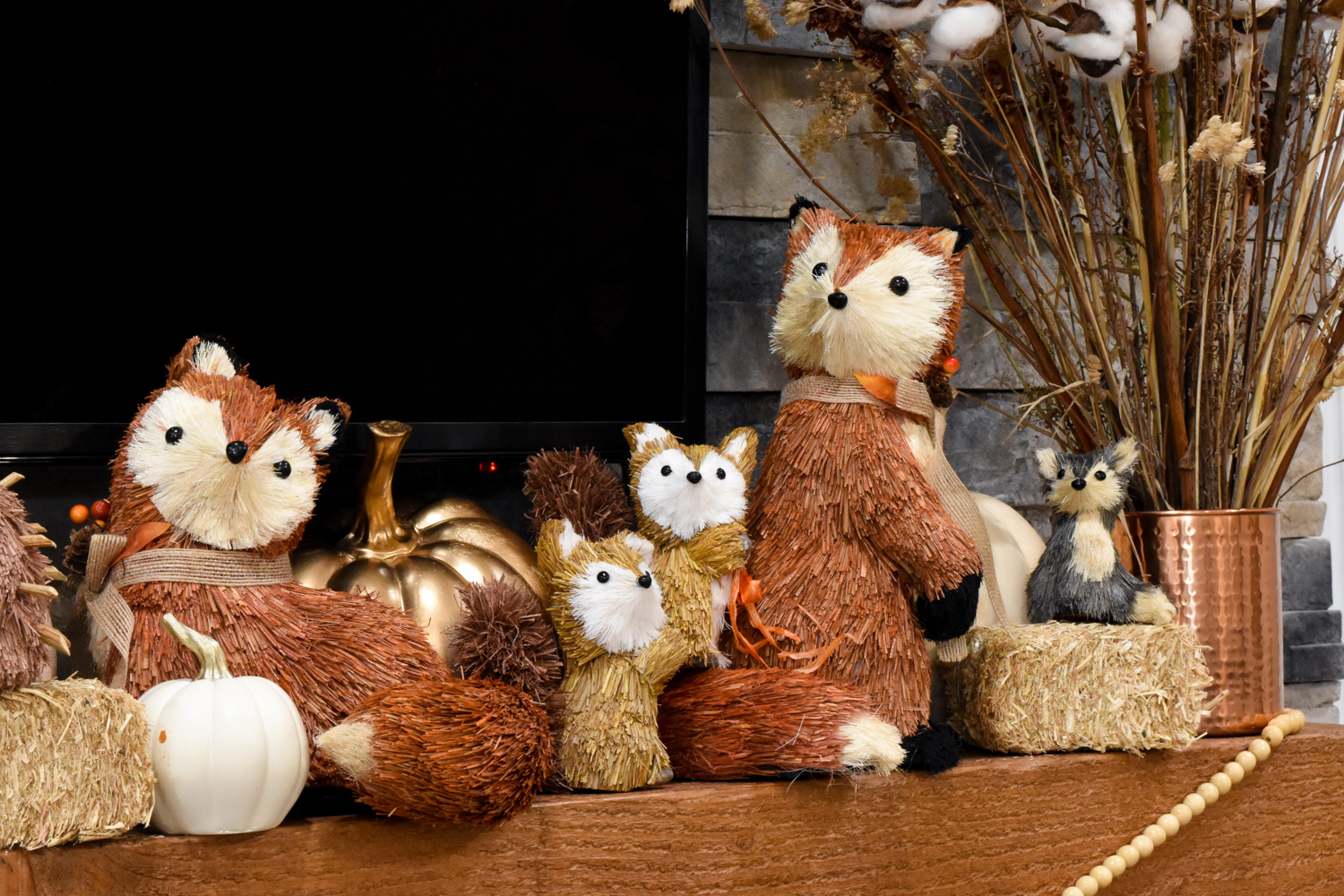 I have a fox family, hedgehog family, squirrel family, porcupine couple, and a lone owl and turkey.

I love sisal animals. They are so cute. I really like the texture and details on them.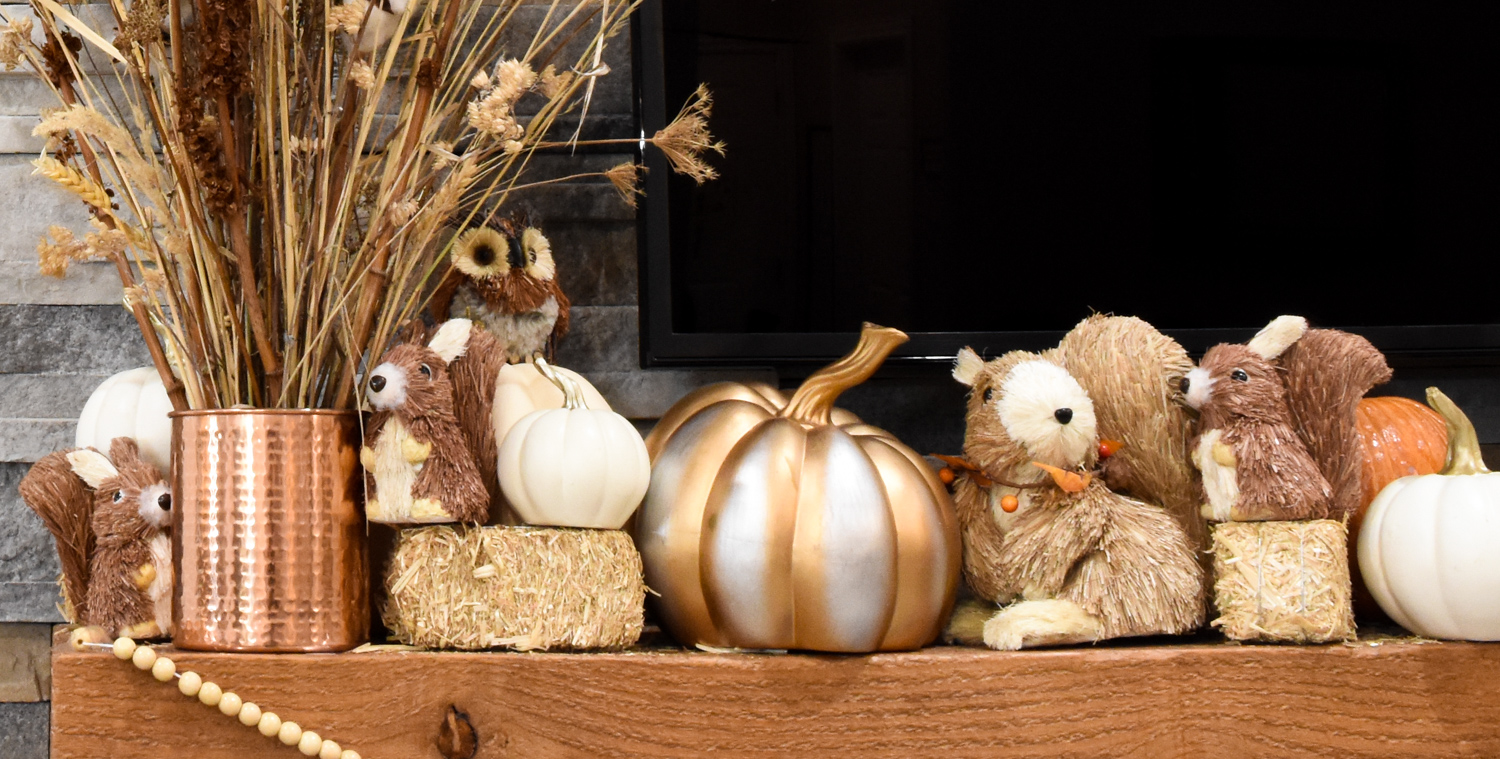 Traditional sisal animals usually have natural colors so they go really well with fall-themed decorations which makes them a perfect fit.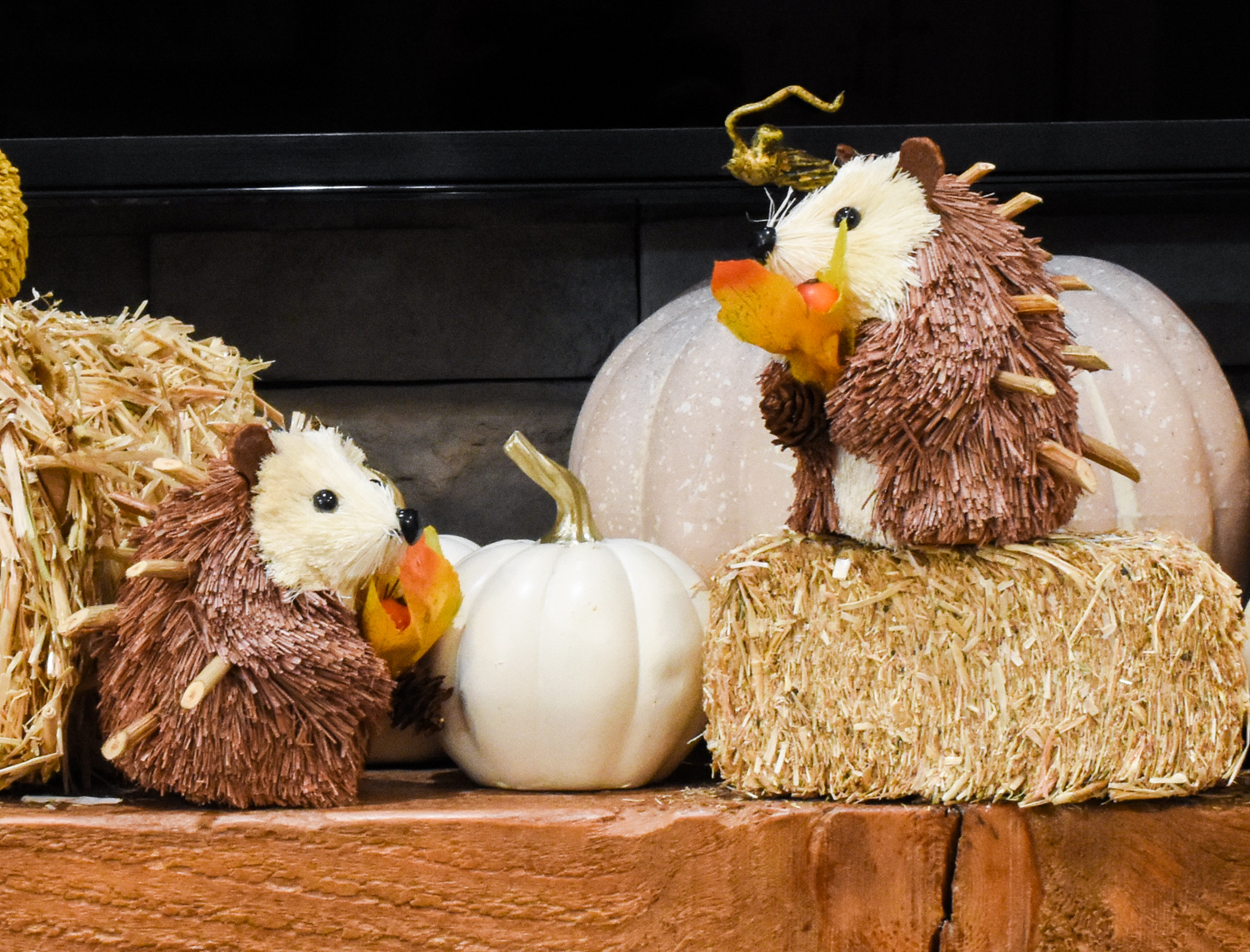 I have a sisal bunnies from my Easter collection. However, I didn't remember to get them out for this mantel decor.
I think I'll use them to decorate the kids' Thanksgiving table if I do one this year. I would probably do something similar to how I did this Thanksgiving tablescape for the kids in our family here.
Supply List for Thanksgiving Sisal Animal Mantel
Sisal animals large and small: Fox, other fox Squirrel, owl, hedgehog, baby fox, porcupine and baby hedgehogs or hedgehogs here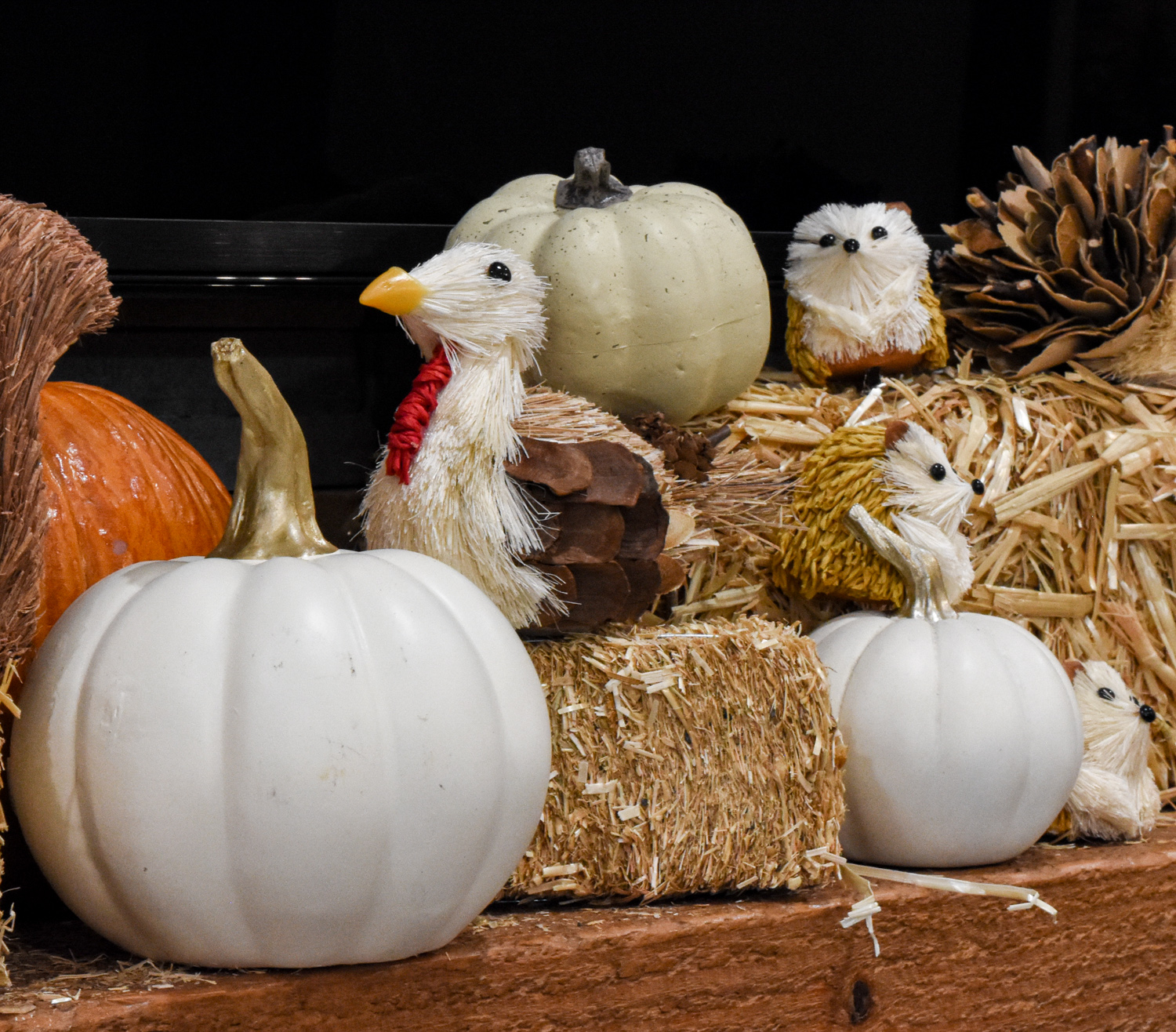 wood bead garland (natural wood) at least 2 feet longer than your mantel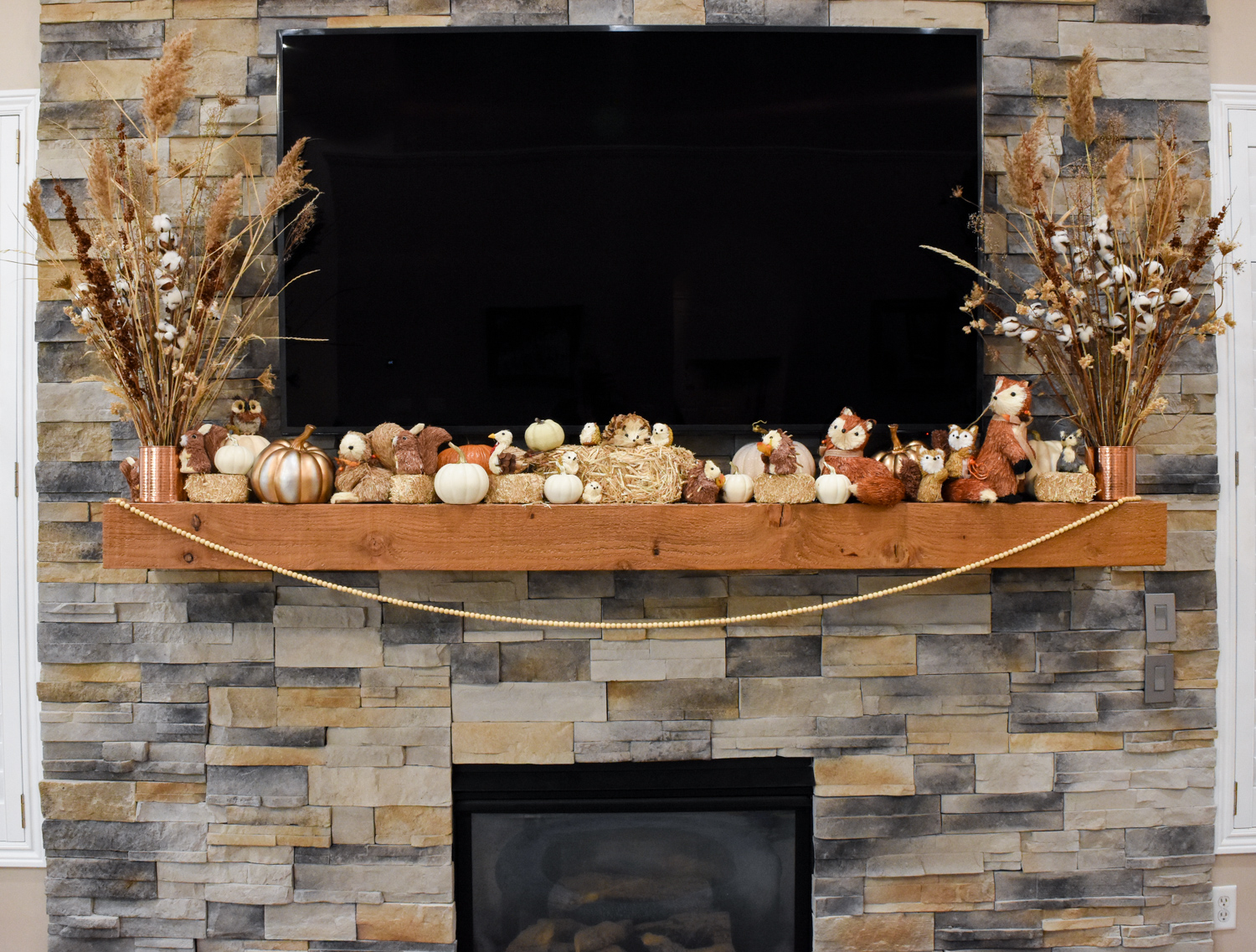 2 fall dried plant arrangements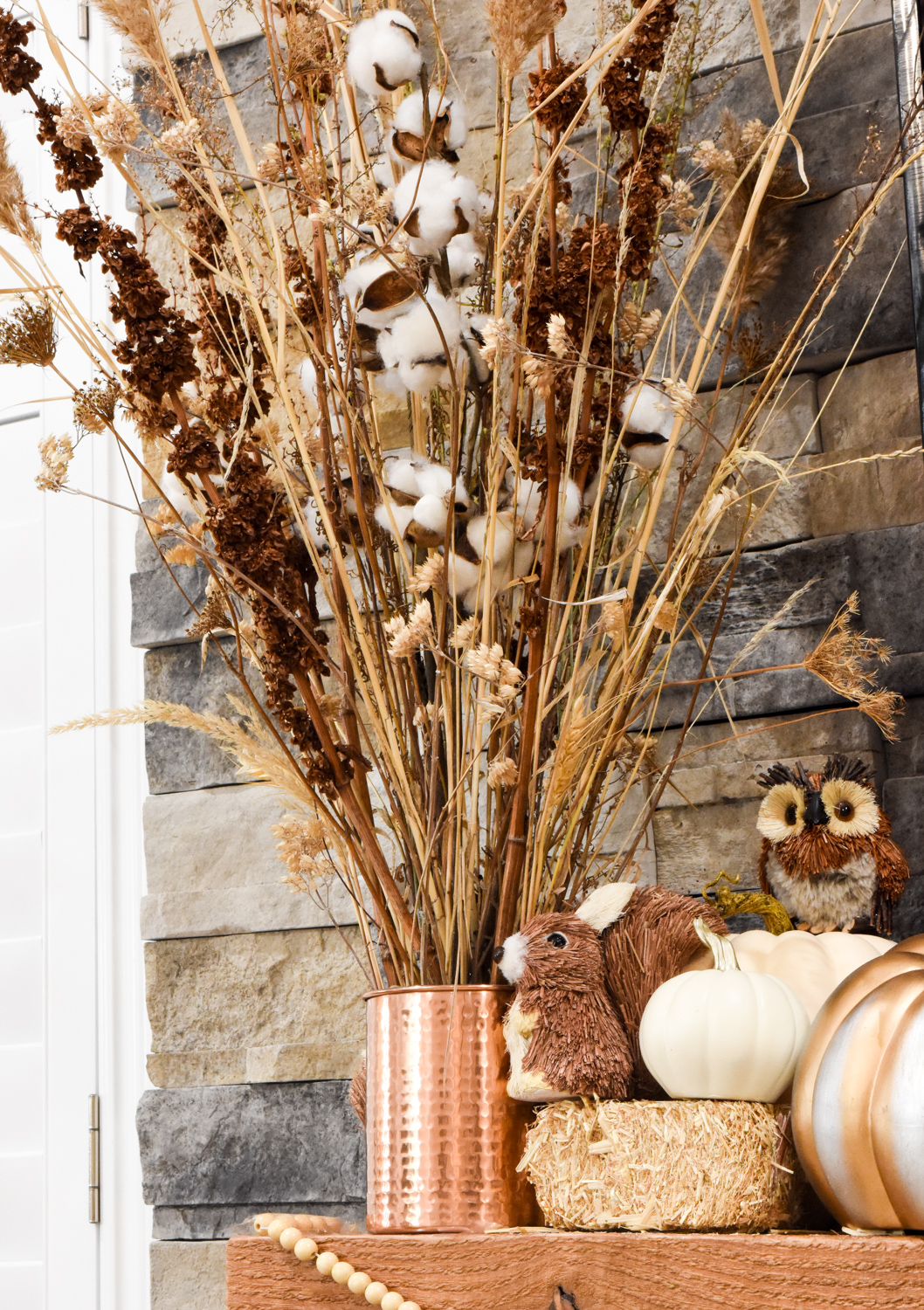 decorative pumpkins (gold, silver, white, brown, orange) or here
mini straw bales 2.5″x2.5″x5″ I bought 2 packs of 3 bales from Joann's Bloom Room Harvest collection (I can't find a link for the exact ones I bought)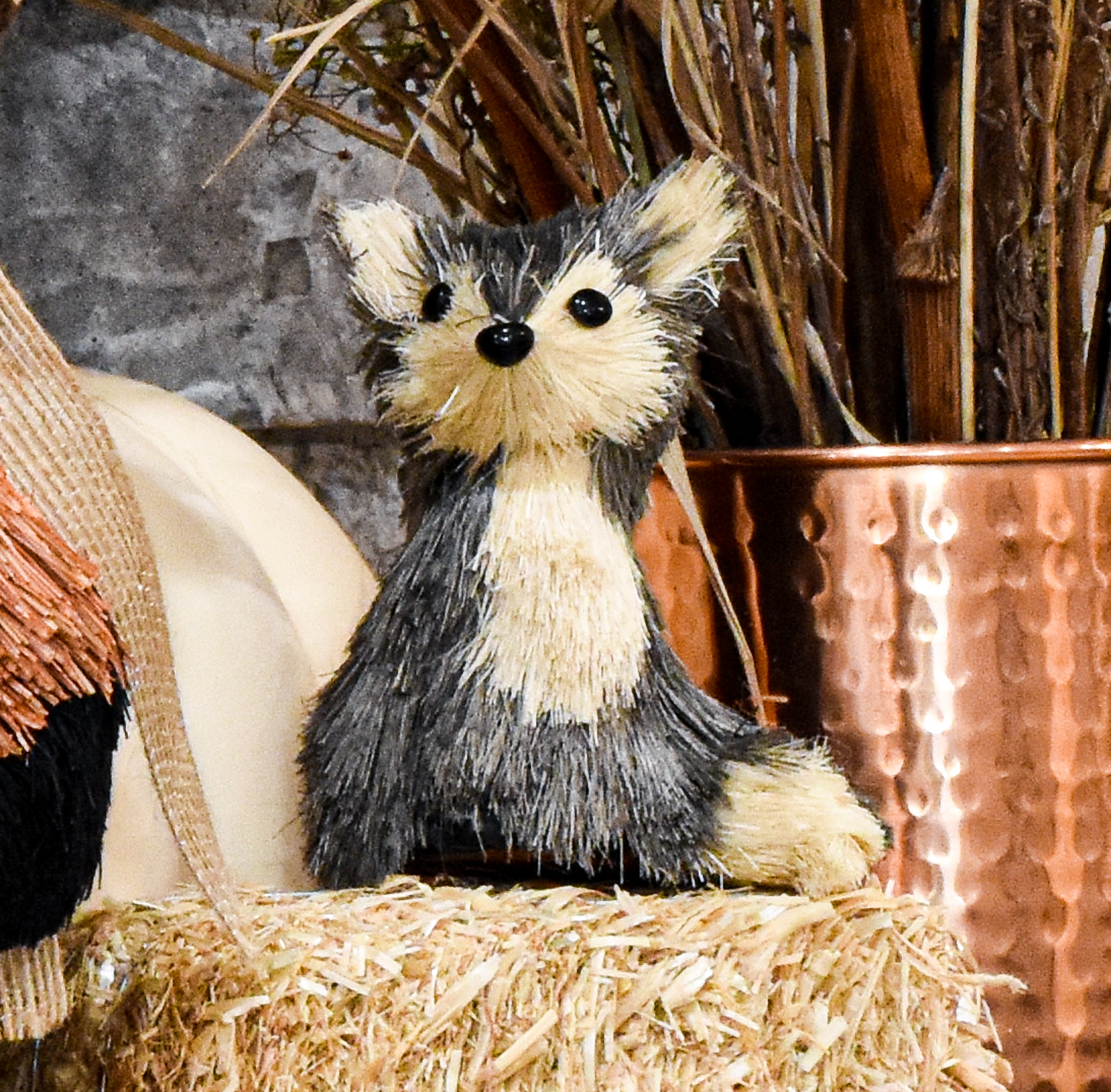 I used most of what I had bought from previous years to decorate this mantel; it was very inexpensive.
Including the floral arrangements it only cost less than $35.00.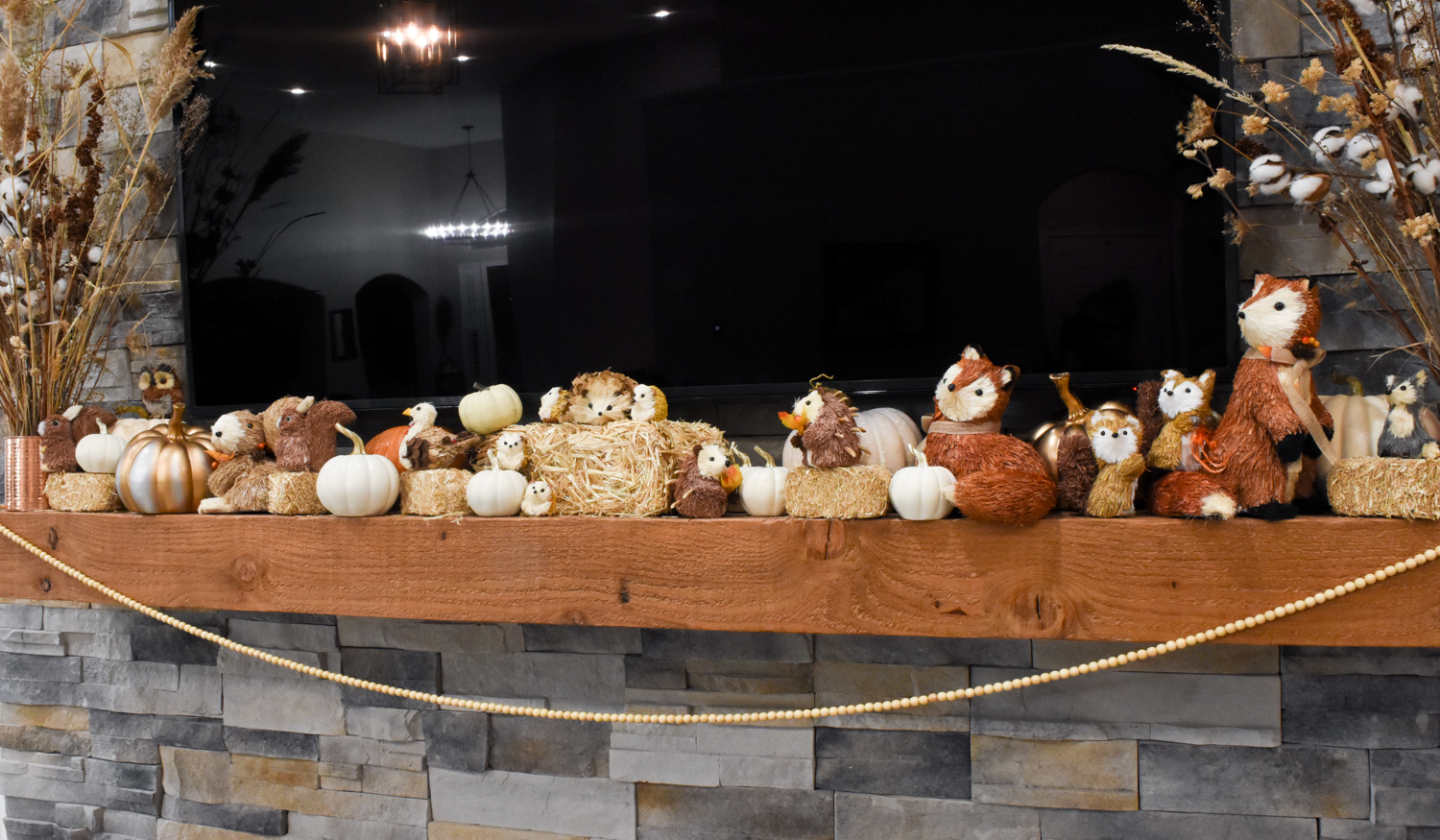 I am so thankful for my family, for our health, our employment, friends and my religion.
I hope you have a wonderful Thanksgiving!

For other 'rich living' and D.I.Y. decor tips please subscribe, like me on Facebook, and follow me on Pinterest and Instagram.