Beaded Garland Hoop Wreath.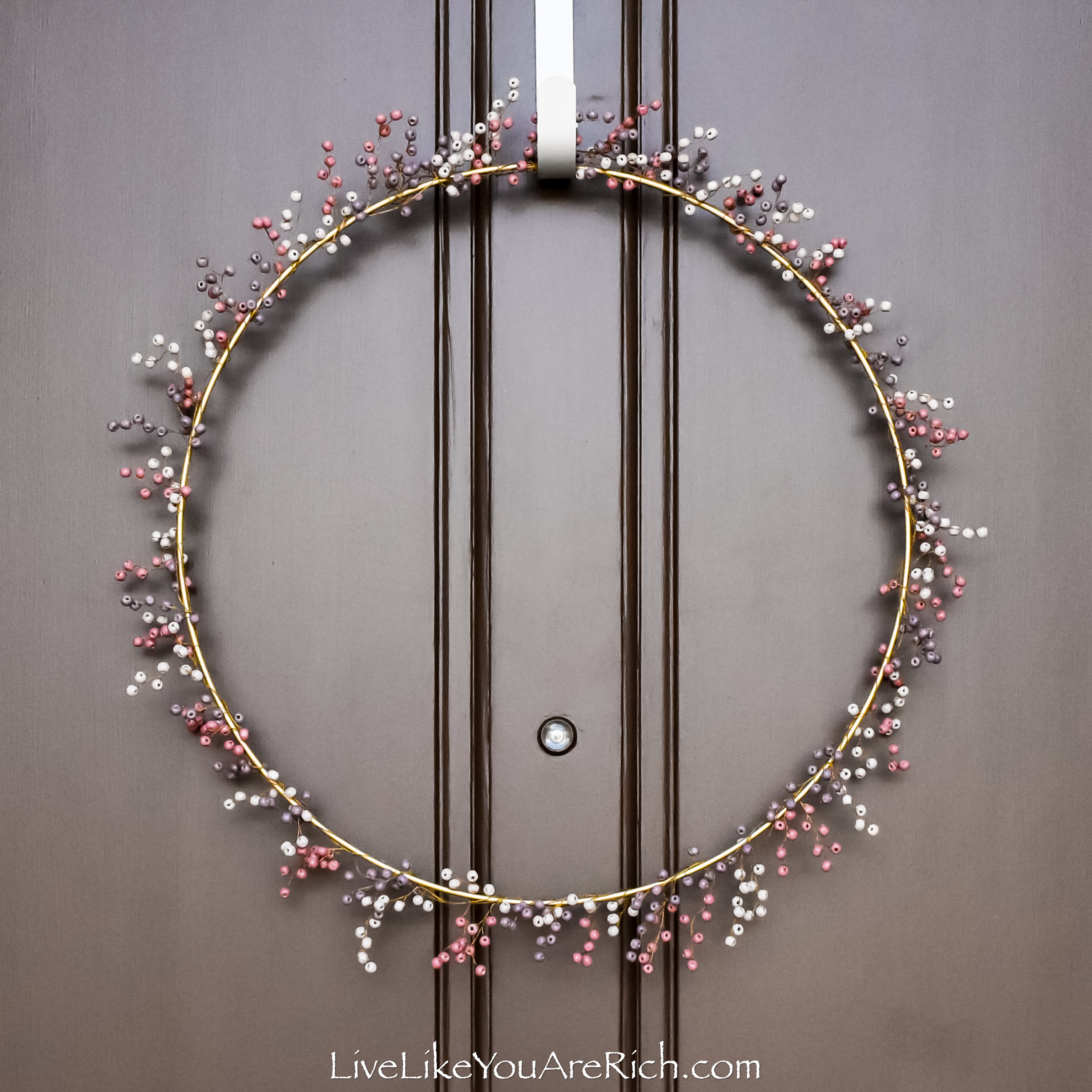 I love simple and modern wreaths, especially when it compliments decorations that are more intricate.
This year, I decorated my front porch Easter decor with quite a few floral arrangements.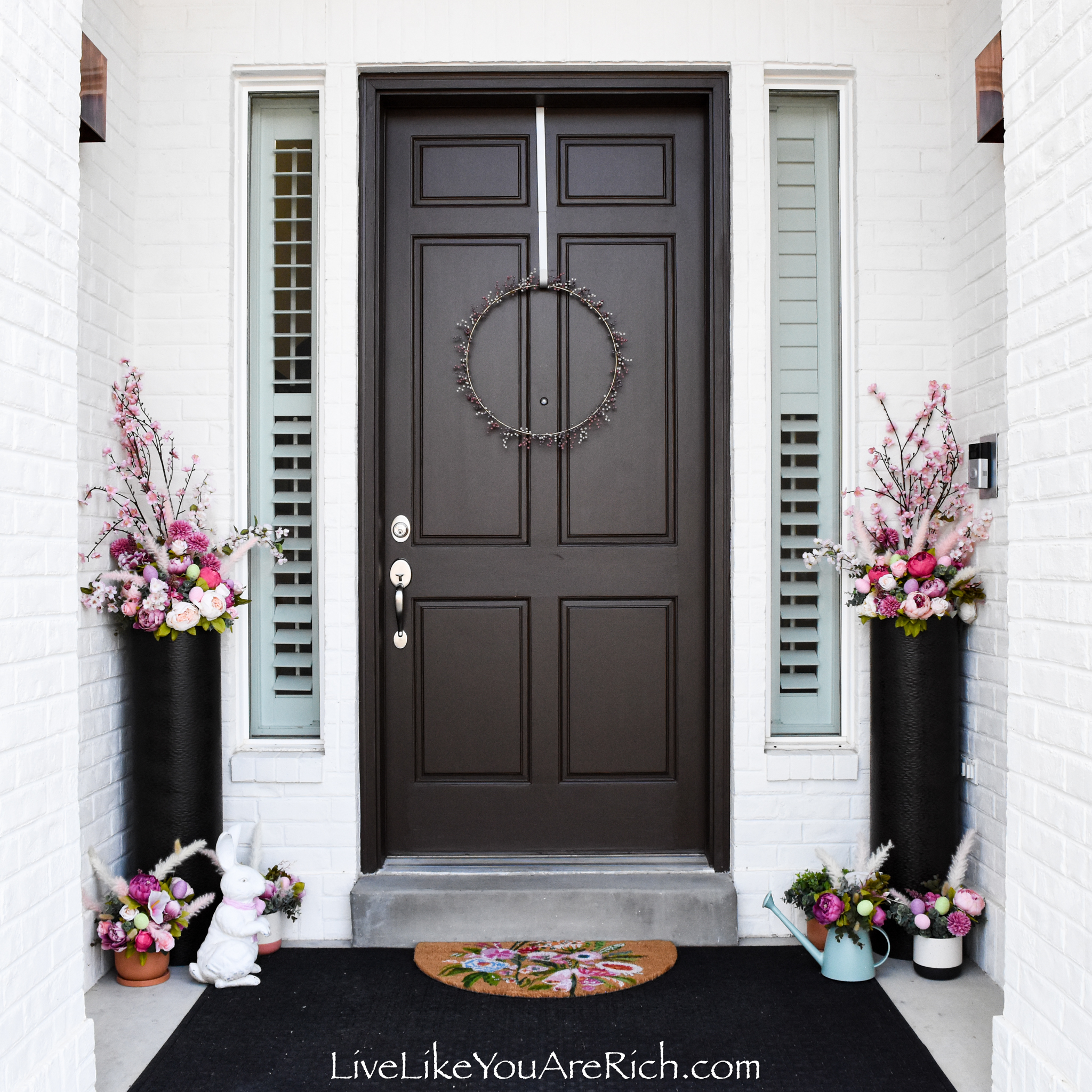 I made this simple and modern spring wreath to compliment it or rather to add balance the busy floral arrangements.
I love the simple, unique and understated look of this wreath.
The purple, pink and off-white beads matched the color of my faux flowers.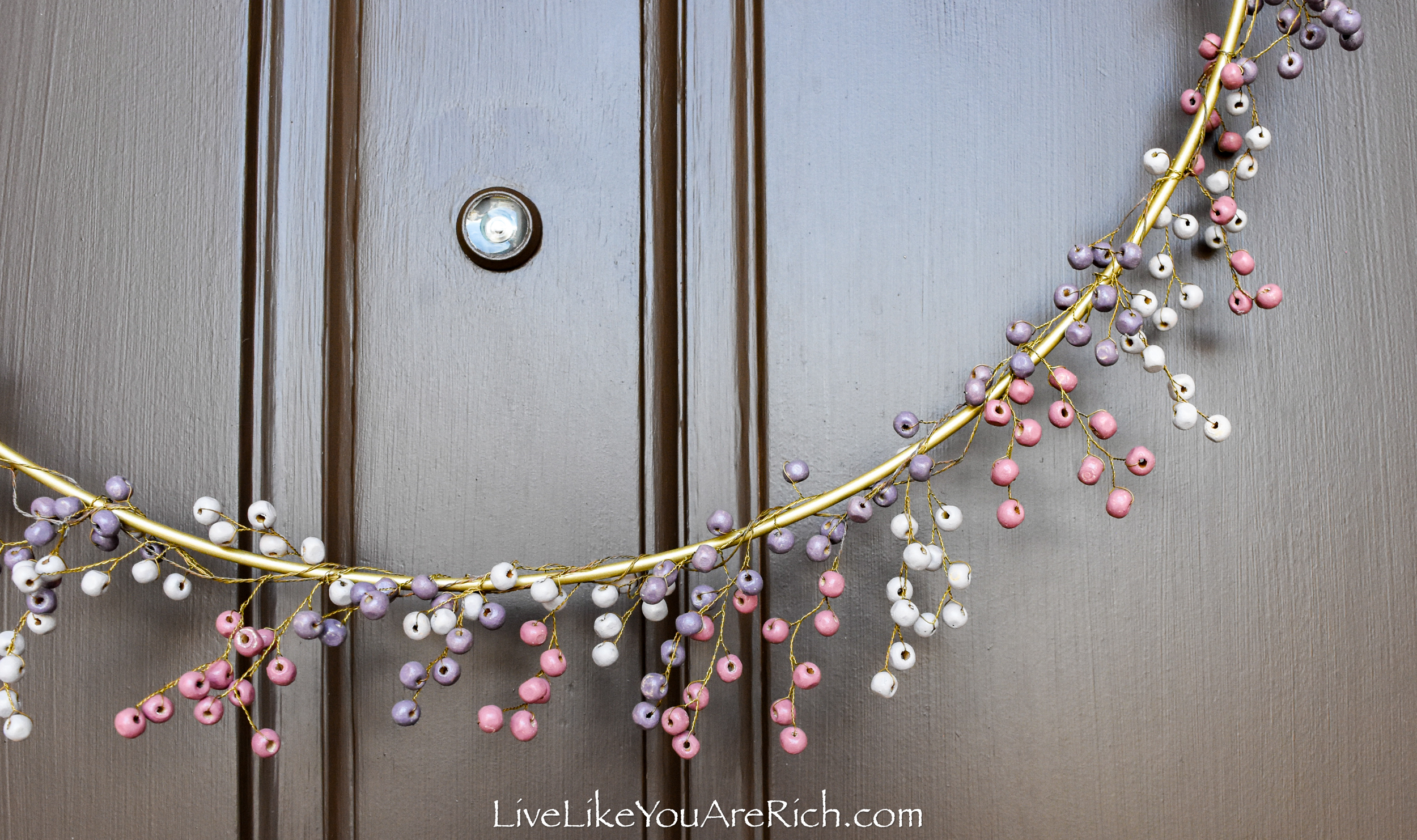 It was so easy to make.
This beaded garland hoop wreath only took me about 10 minutes from start to finish only cost about $20.00. Plus, I can easily disassemble it and use the beaded garland for other craft projects or decor and re-use the metal hoop to make another wreath as well.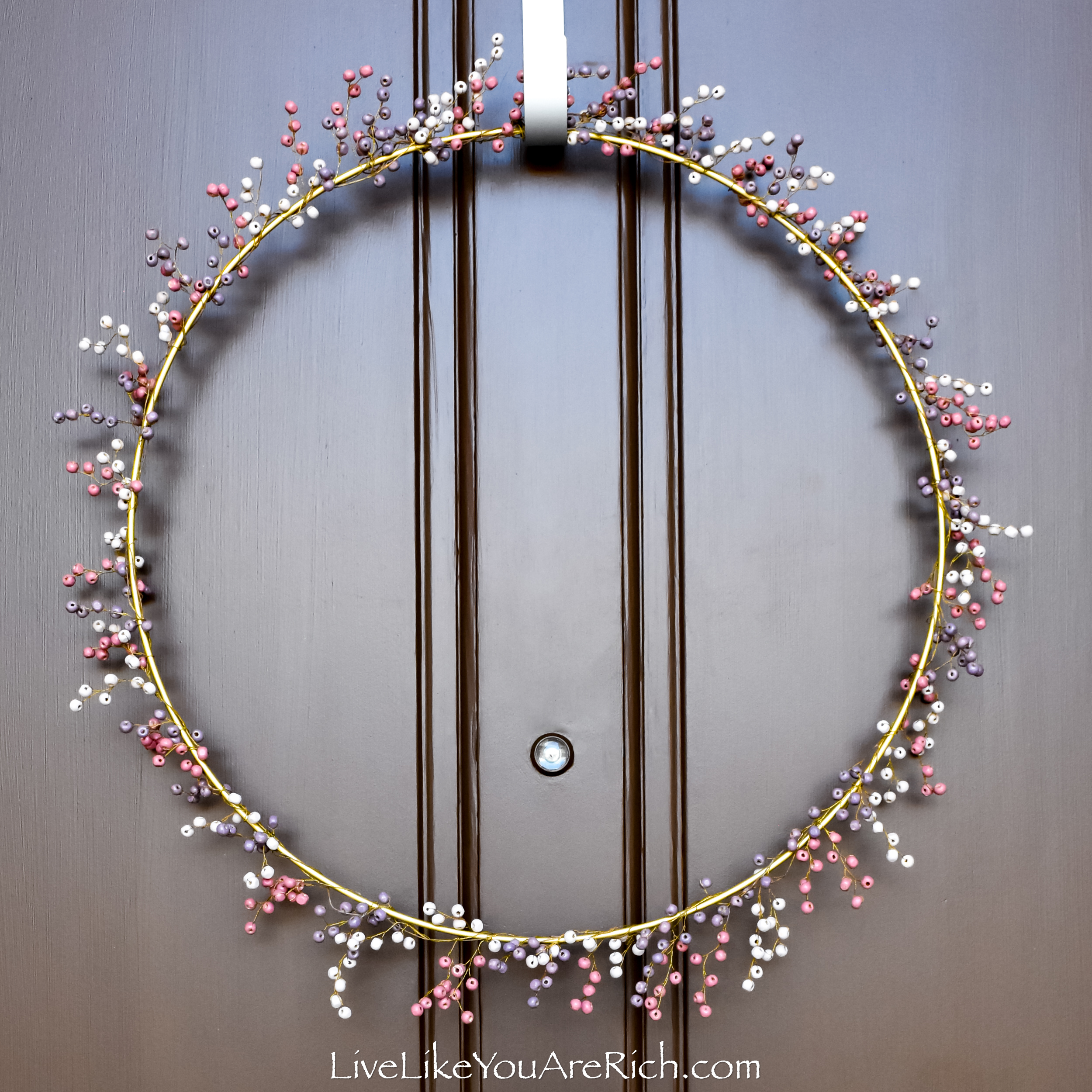 I love re-using and re-purposing the items I buy for crafts, wreaths, and other decorations. Re-purposing crafts I've made not only saves money, but it forces me to try to be more creative than I otherwise may have been.
Supply List for this Beaded Garland Hoop Wreath
2 strands of wood beaded garland at least 68″ long. I purchased mine from Burke Decor for 1/2 off and free shipping. They came out to be $9.00 a strand. If, when you are reading this, Burke Decor no longer sells this particular beaded garland, you can check out this link for wire beaded garland and make a similar wreath with a different strand of garland.
19″ hoop wreath ring gold I found mine at Michaels with a coupon for about $3.00
Optional-hot glue gun and glue sticks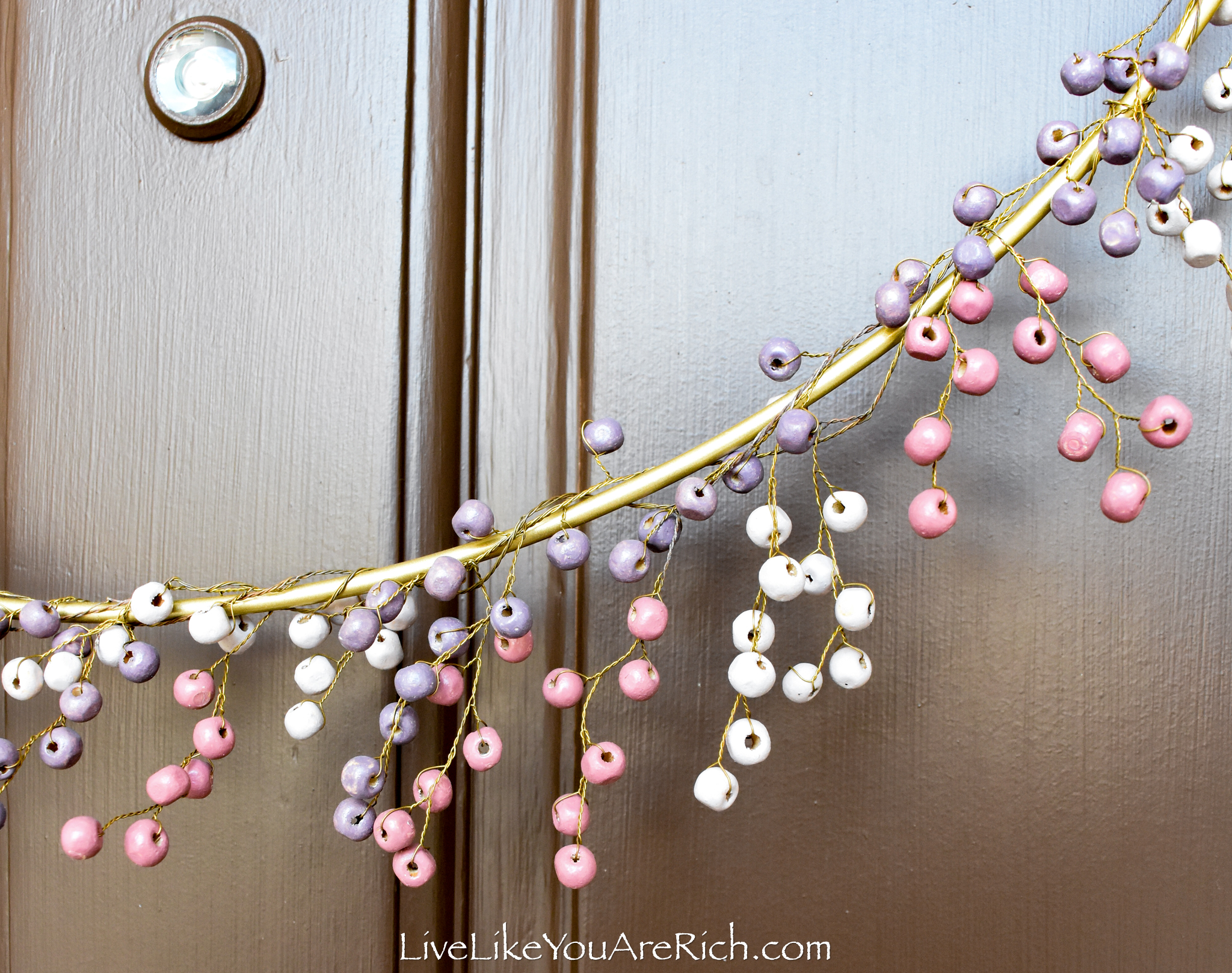 How to Assemble this Beaded Garland Hoop Wreath
To learn how I made this wreath you can watch the video tutorial here and/or continue reading.
1- Wrap the end of the wire around the metal hoop wreath and secure it tightly. I did not need hot glue but if your wire is slipping you may want to put a dab of hot glue on the end to keep it secure.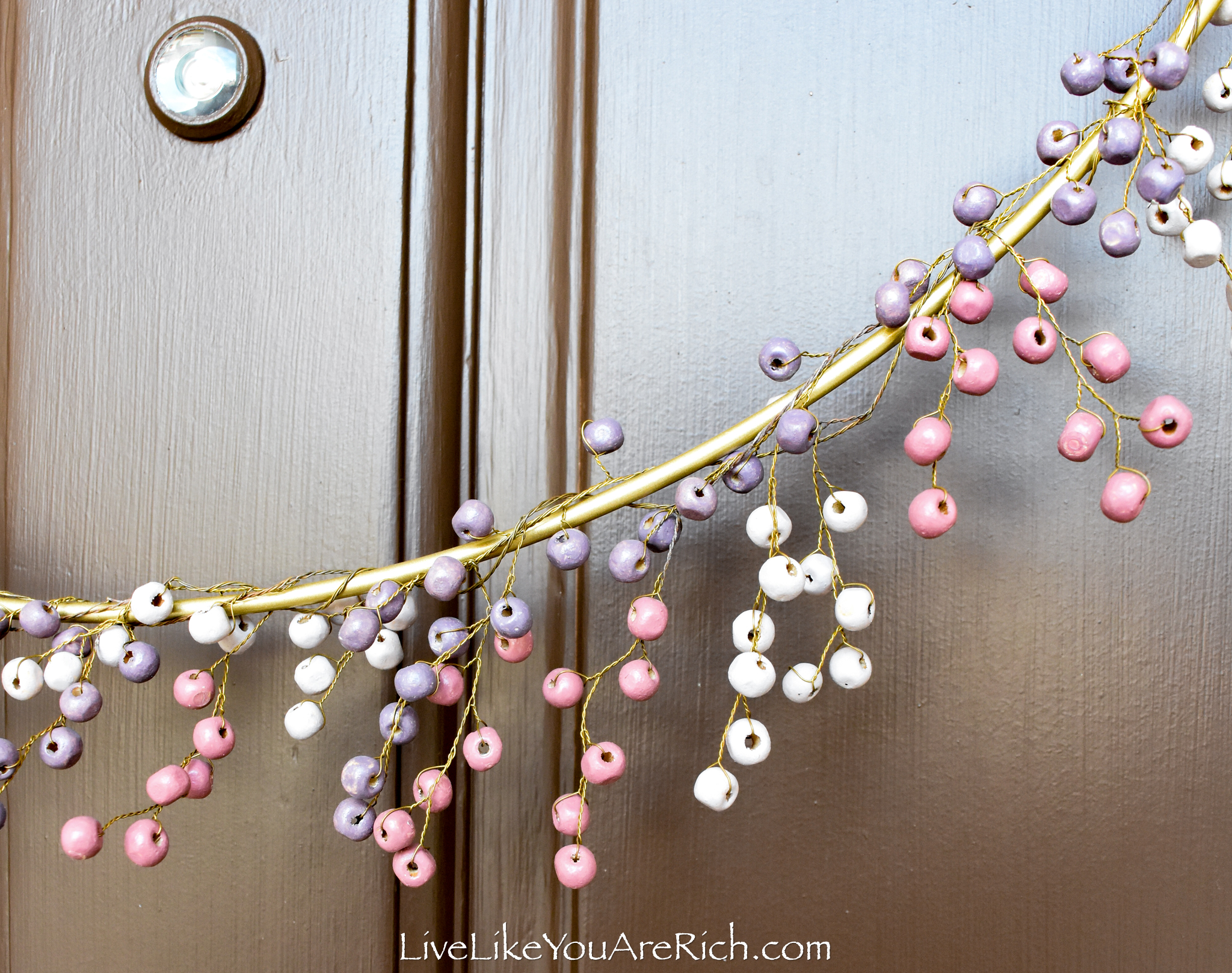 2- Wrap the garland around and around the hoop until you come to the end of the garland. Secure the end of the wire fast. Again, you may need the use of hot glue, although I did not.
3- Fan out each strand of beads so they mostly all fan out in the same direction.
4- Hang the wreath on a door hanger.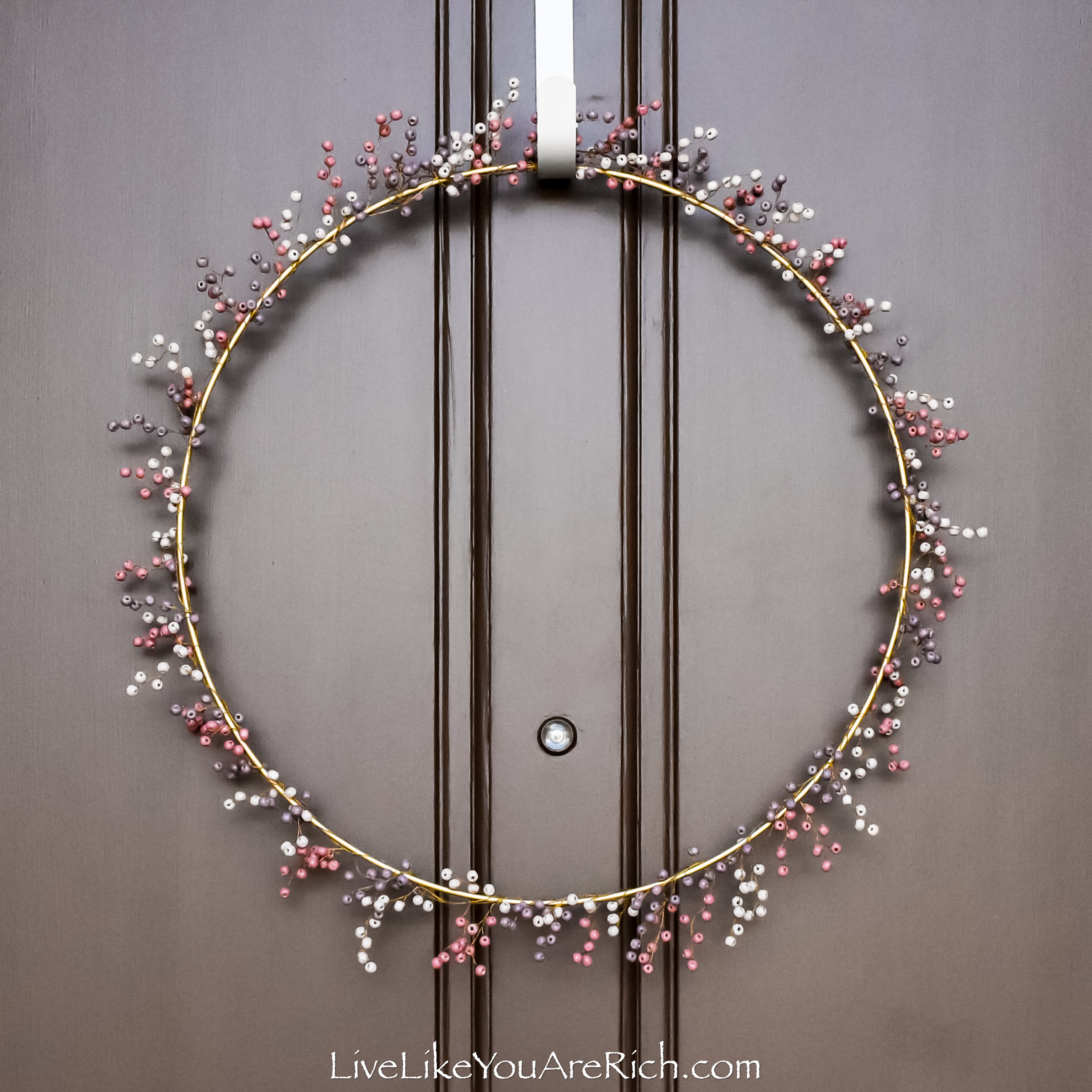 That's all. See, it really was so easy to make!
I love the way this beaded garland wreath came together.
I think this wreath is a great addition to my front porch Easter decorations. I love decorating for Easter with springtime colors and beautiful bright items.
This is my Modern Rustic Easter Mantel and Easter Entry Way Table decor.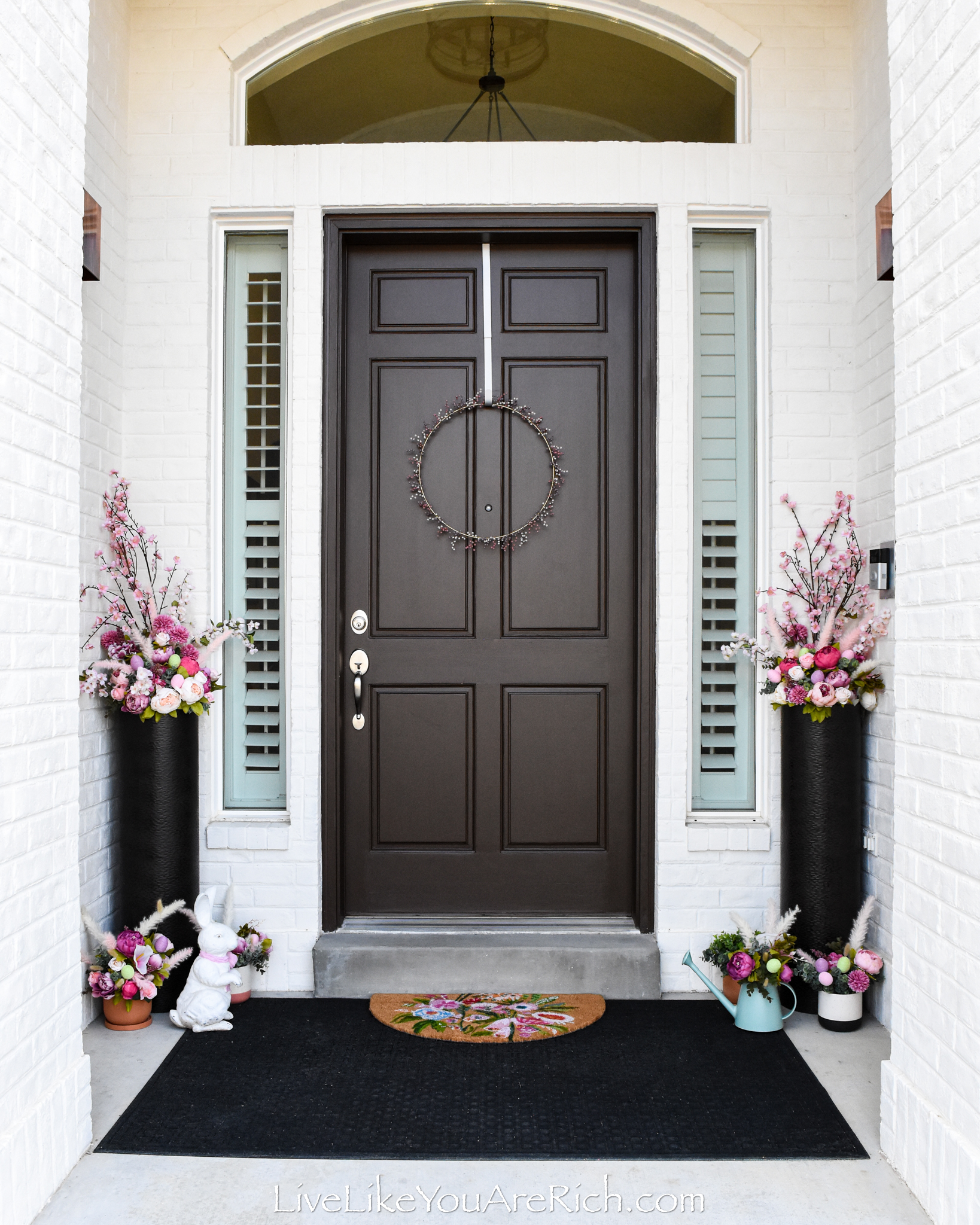 I hope you are able to use this Beaded Garland Hoop Wreath tutorial to make your own Easter or Springtime wreath.
Happy Easter!


For other 'rich living' and D.I.Y. decor tips please subscribe, like me on Facebook, and follow me on Pinterest and Instagram.
If you have any questions about this project, please let me know in the comments below.