Outdoor Planter Spring Faux Floral Arrangements.
I made these arrangements for our front porch decor this spring (2022). I like to switch up our decor and reuse items that we already have to make things that are new.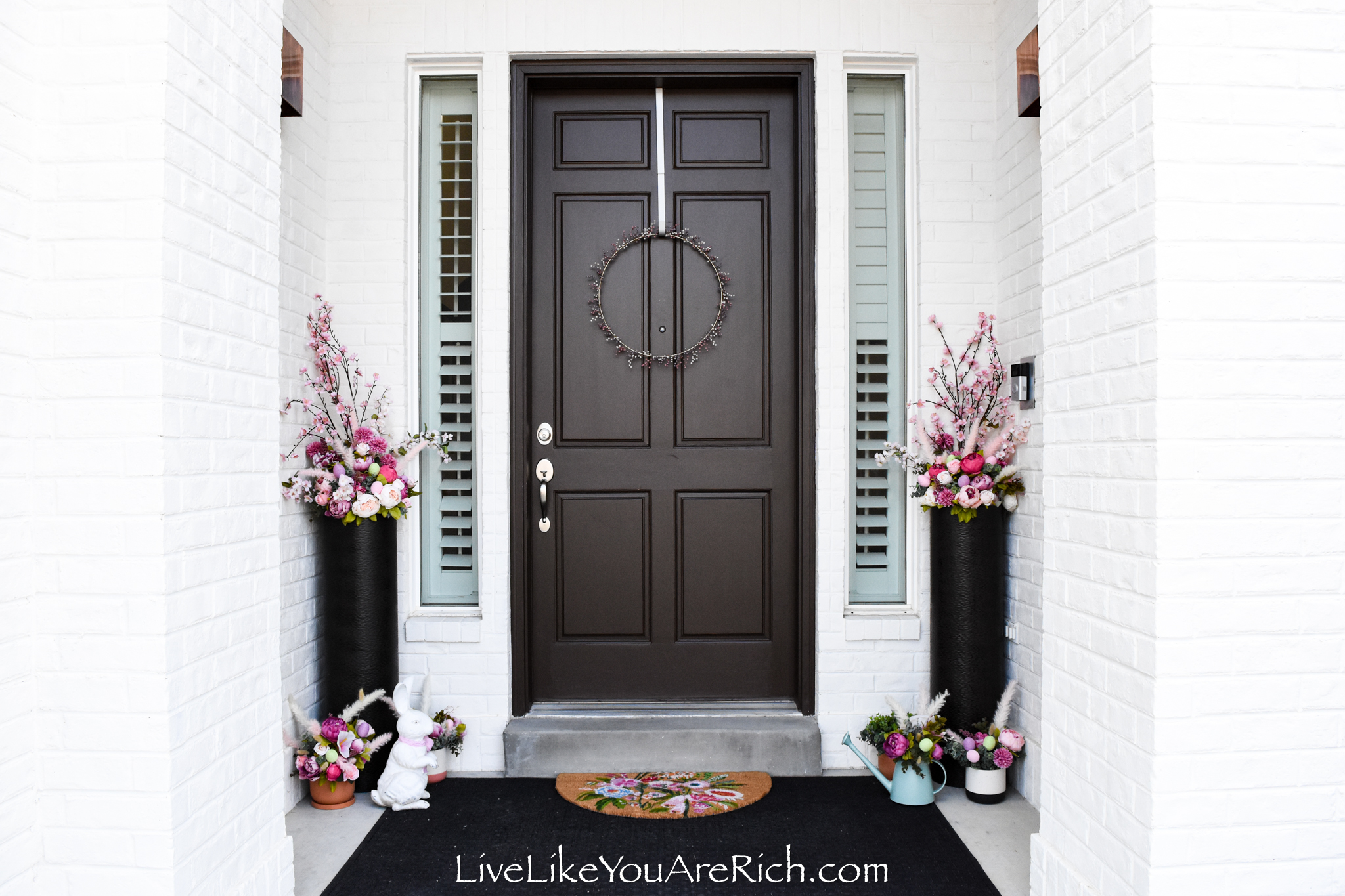 I really like the way they turned out and only cost me a few dollars each.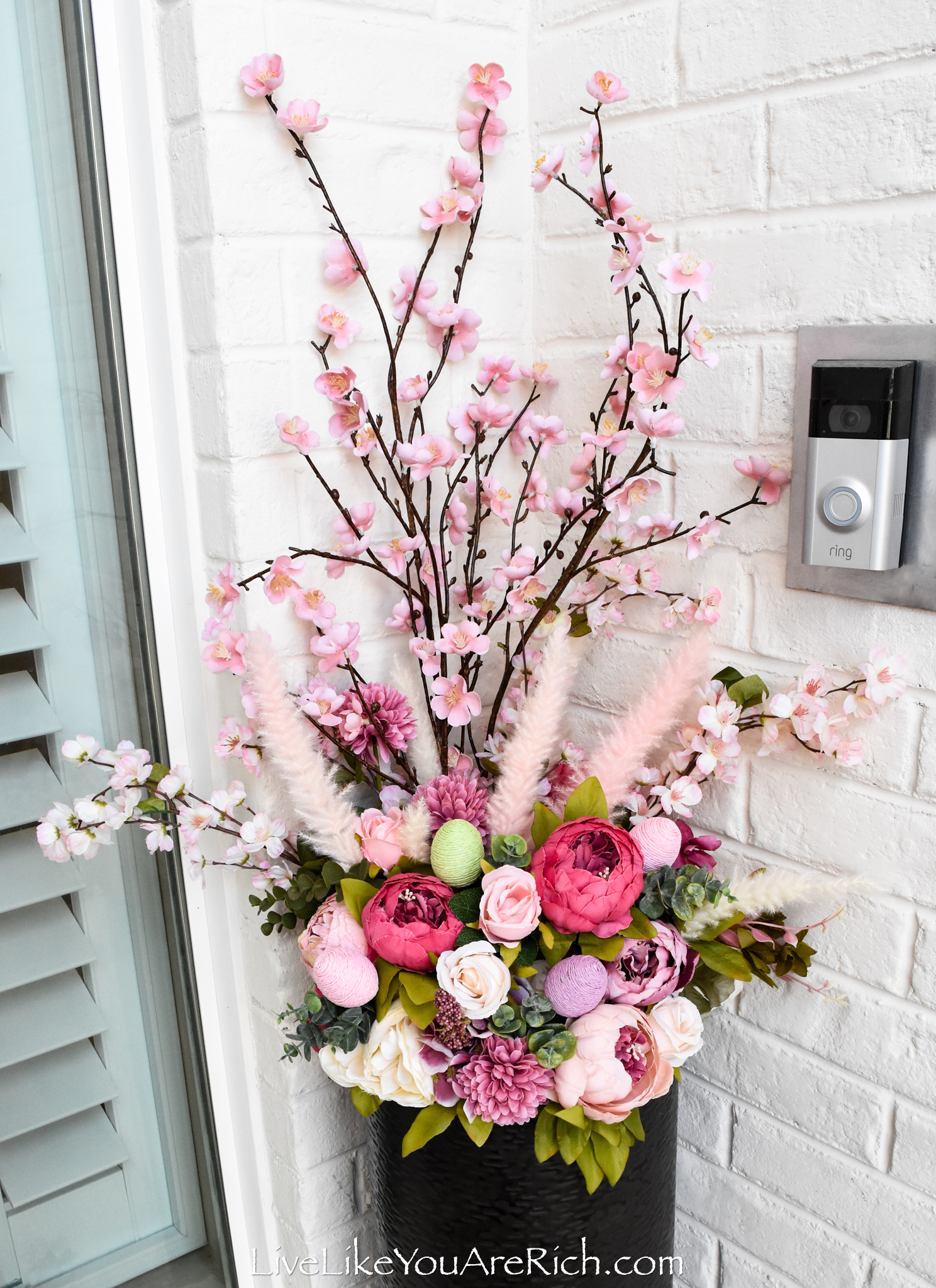 For example, the peonies, roses and eucalyptus came from these floral arrangements.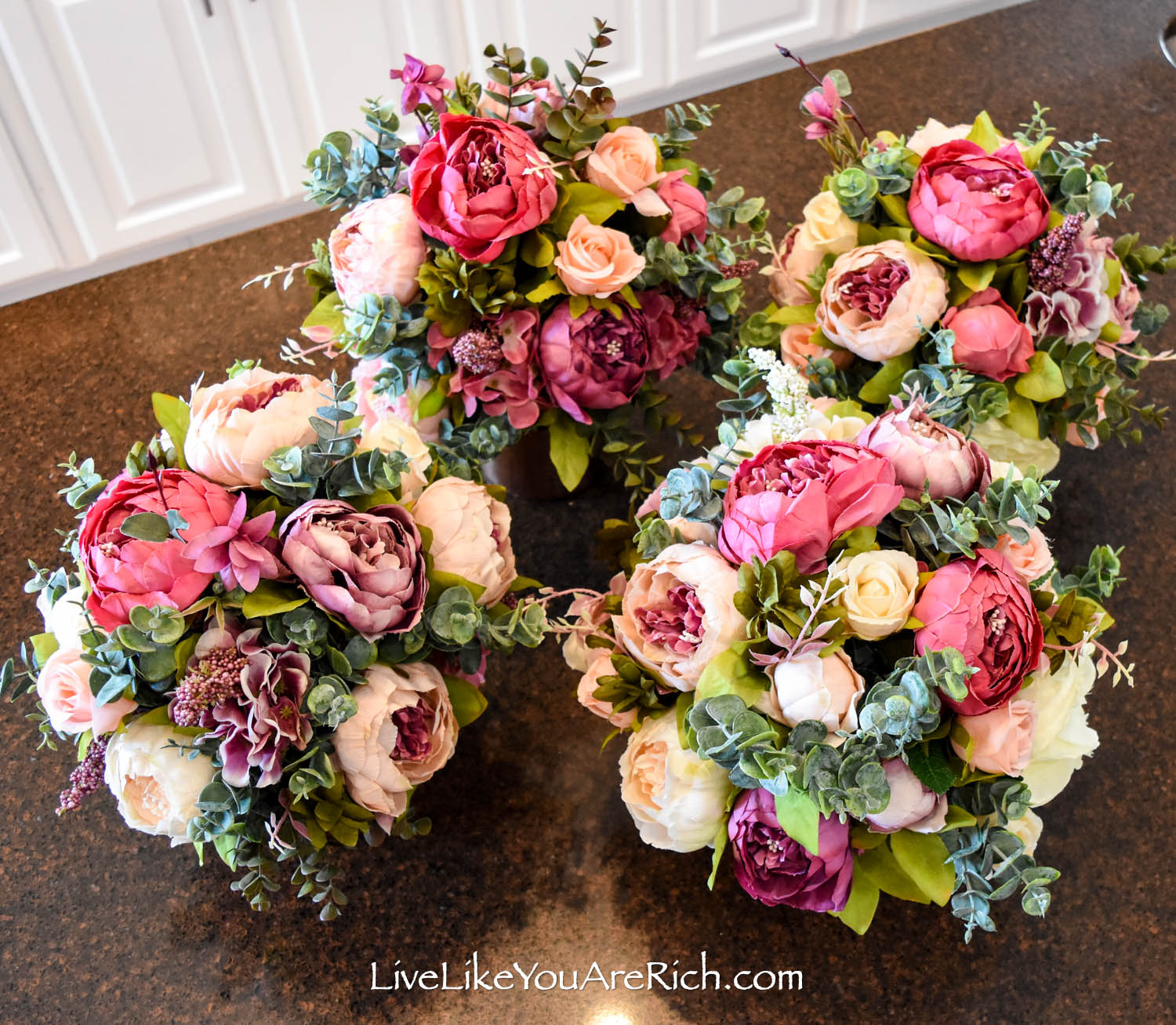 I made these floral arrangements in copper vases for this British Afternoon Tea.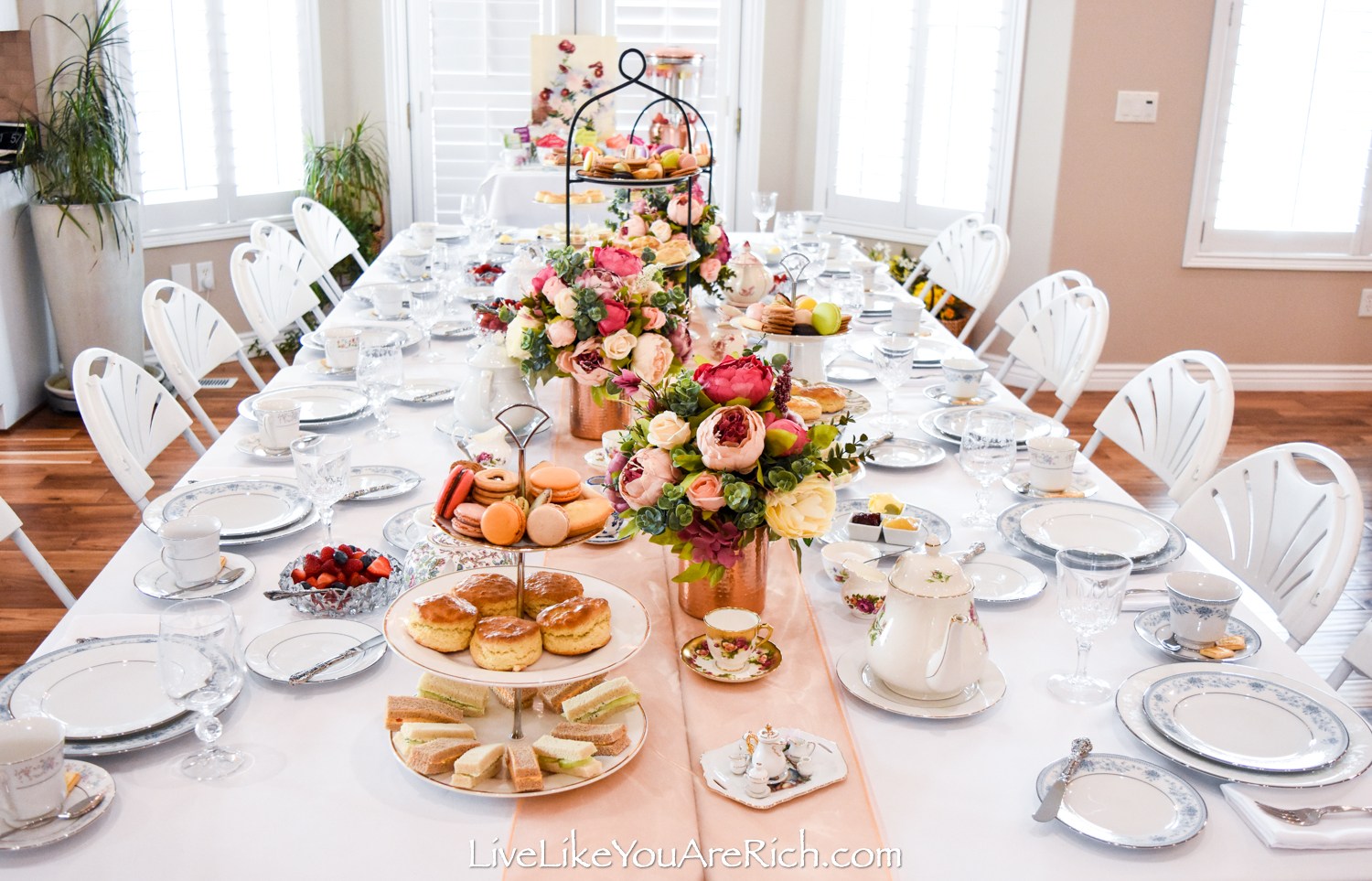 I was able to reuse everything in them for the outdoor planter arrangements.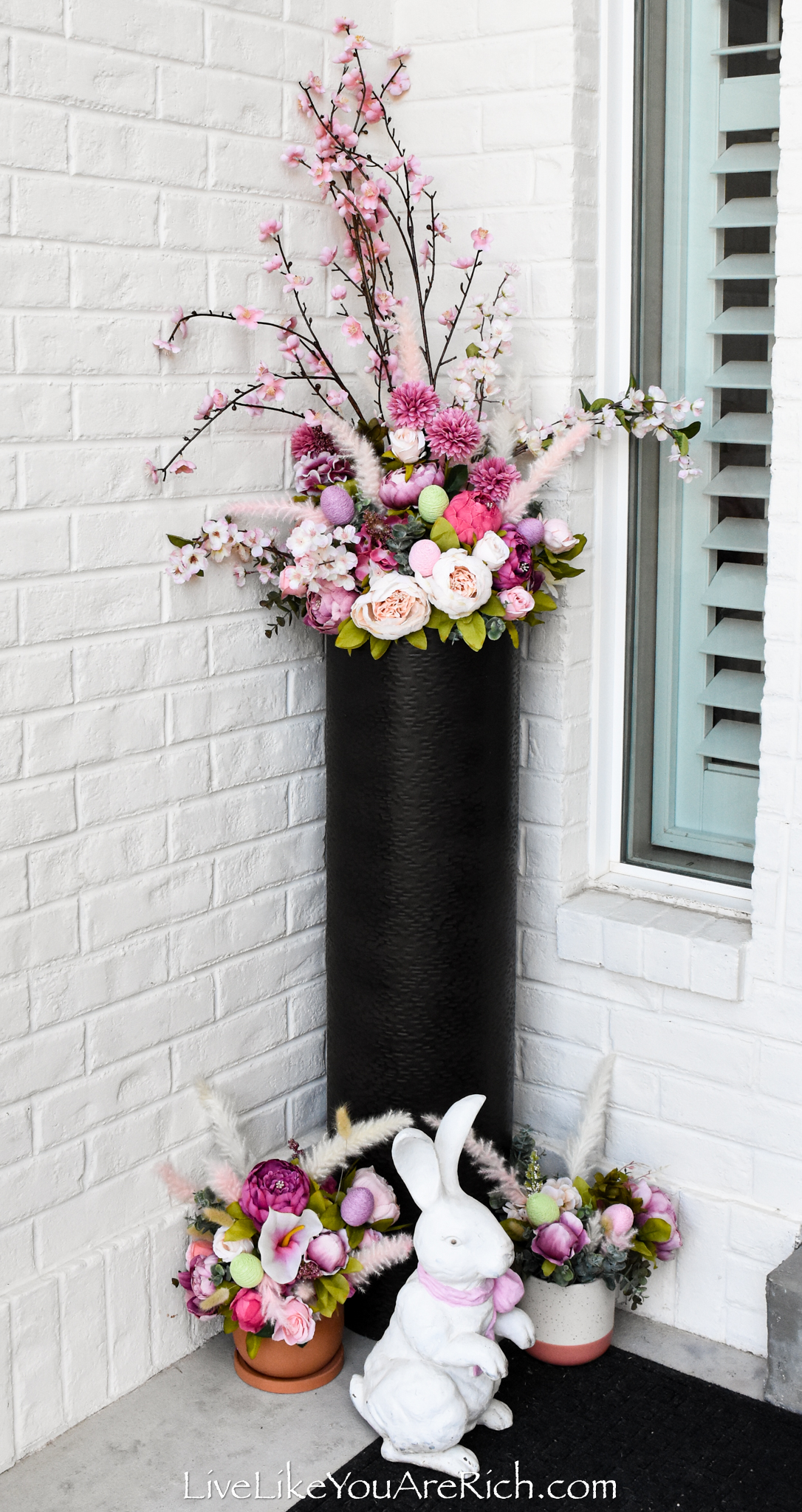 The cherry blossoms and pink mums as well as some faux peonies and roses from the aforementioned arrangements were used for my daughter's Encanto birthday party to represent Isabella.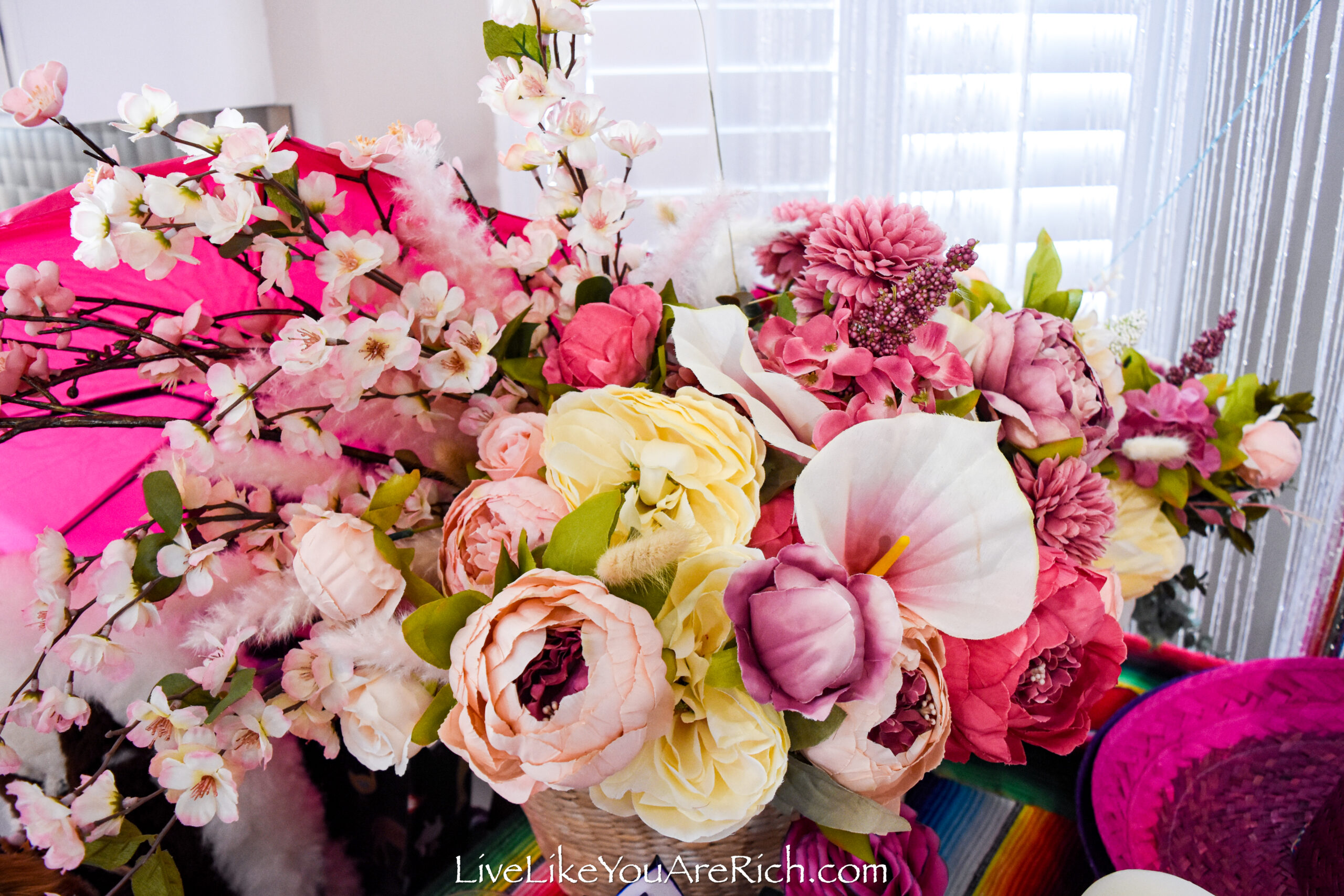 I also had the bunny tails which were used in these autumn floral arrangements.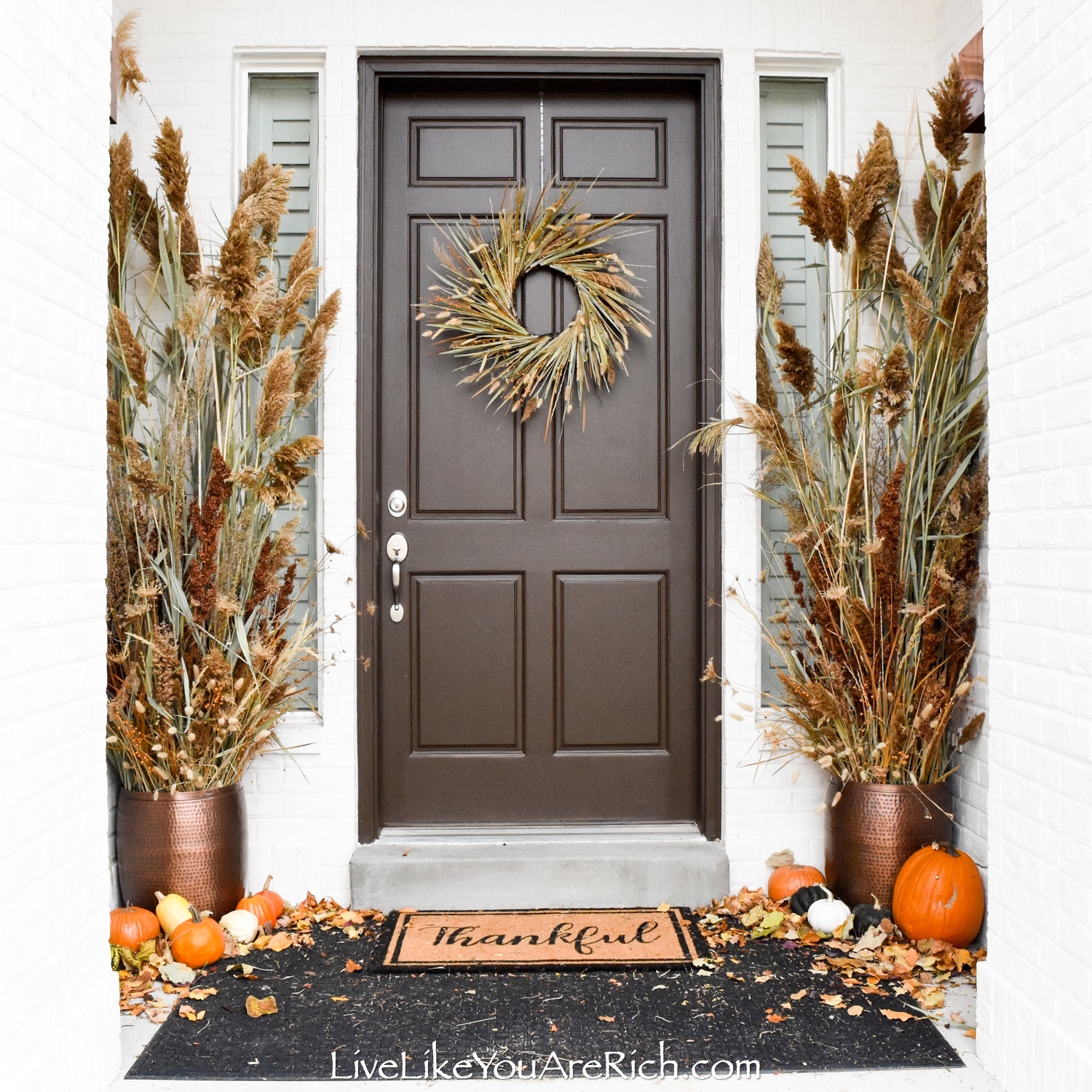 The pampas grass was purchased to make these Valentine's Day wreaths.
I placed twine-wrapped Dollar Tree Easter eggs in the arrangements to add a subtle Easter vibe to the arrangements.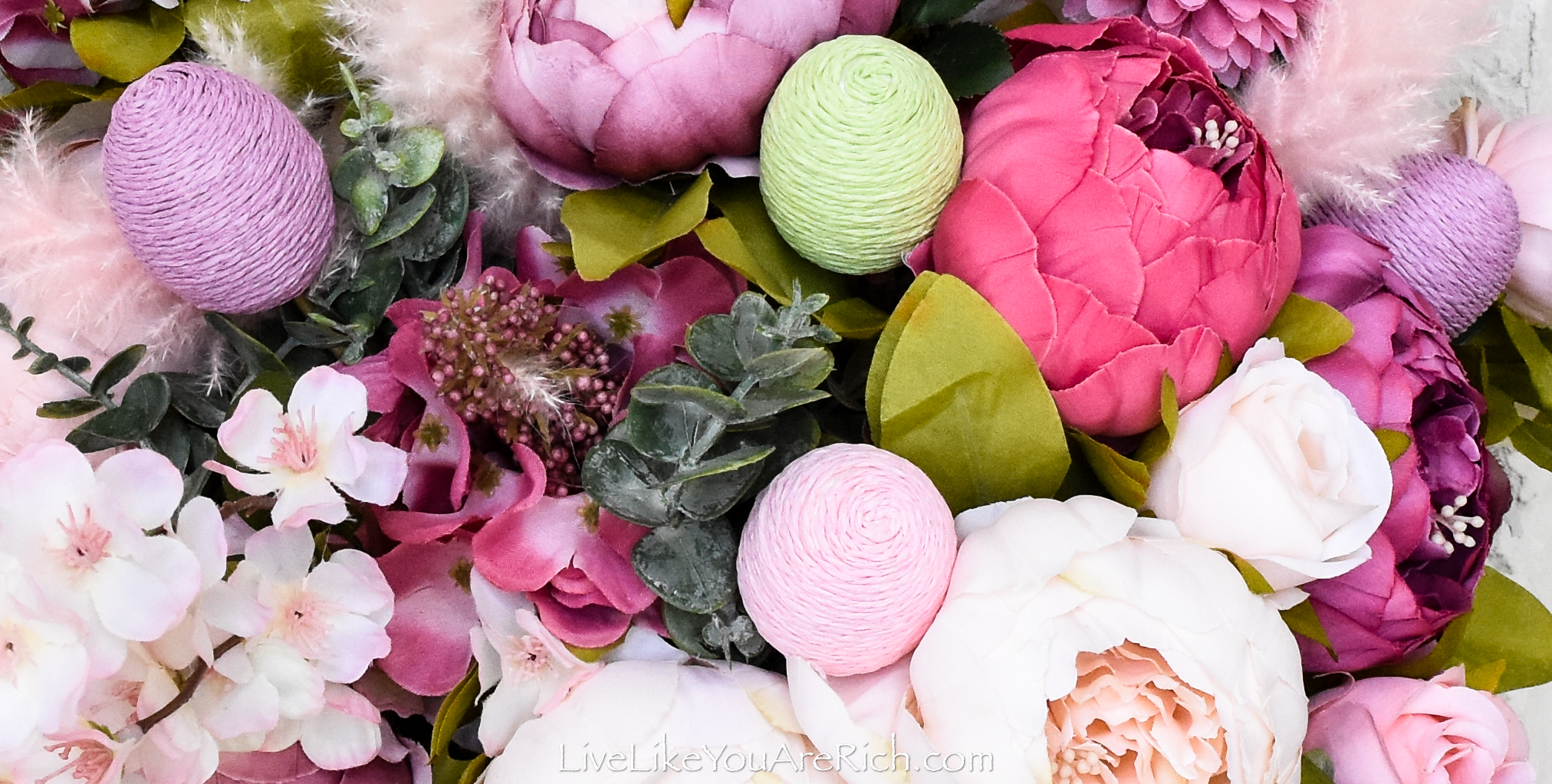 I originally bought these eggs for this Kids' Easter tablescape.

I used my watering can with floral foam and a few planter pots to create some smaller arrangements at the base of the large ones.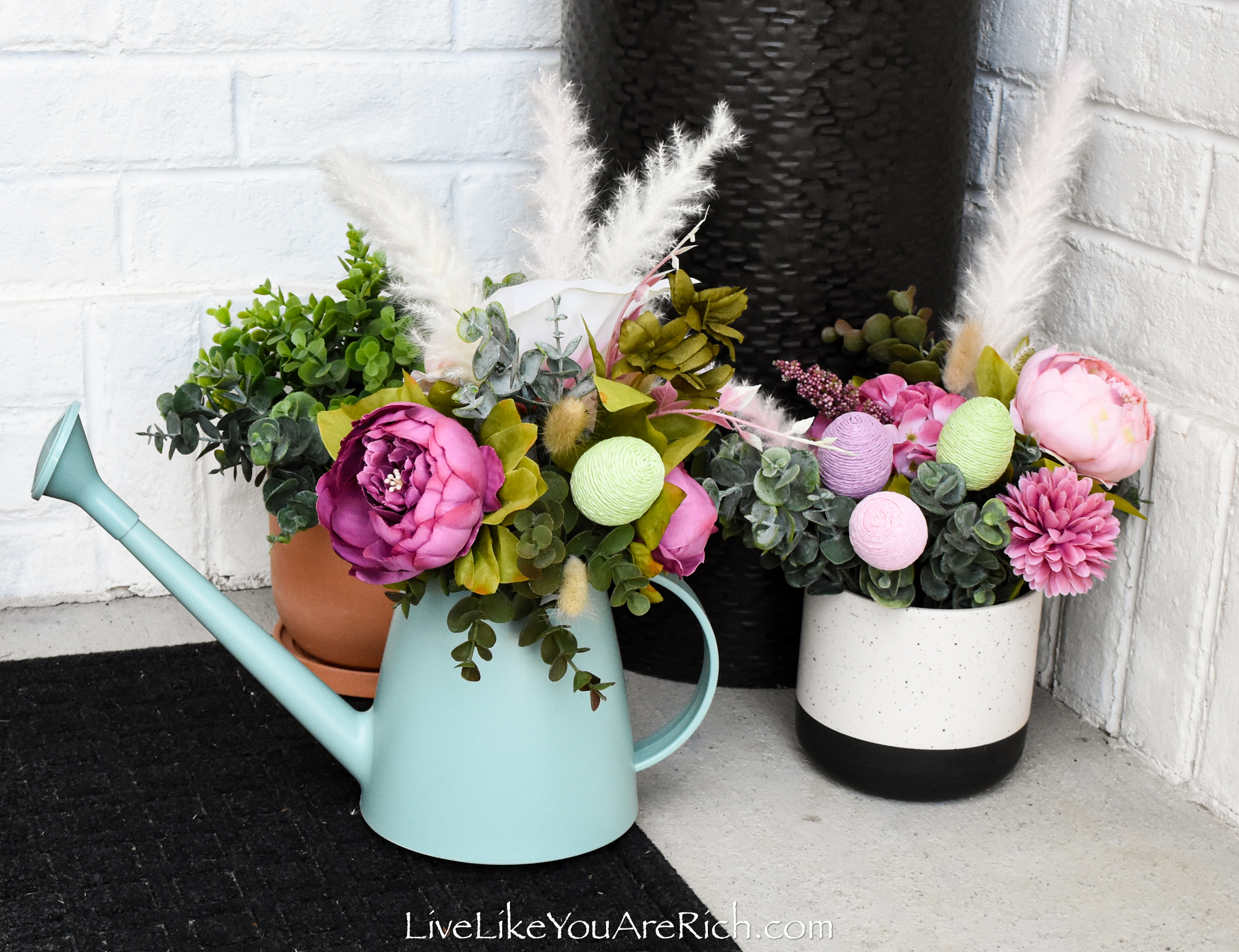 I put floral foam bricks in each of these pots and the watering can.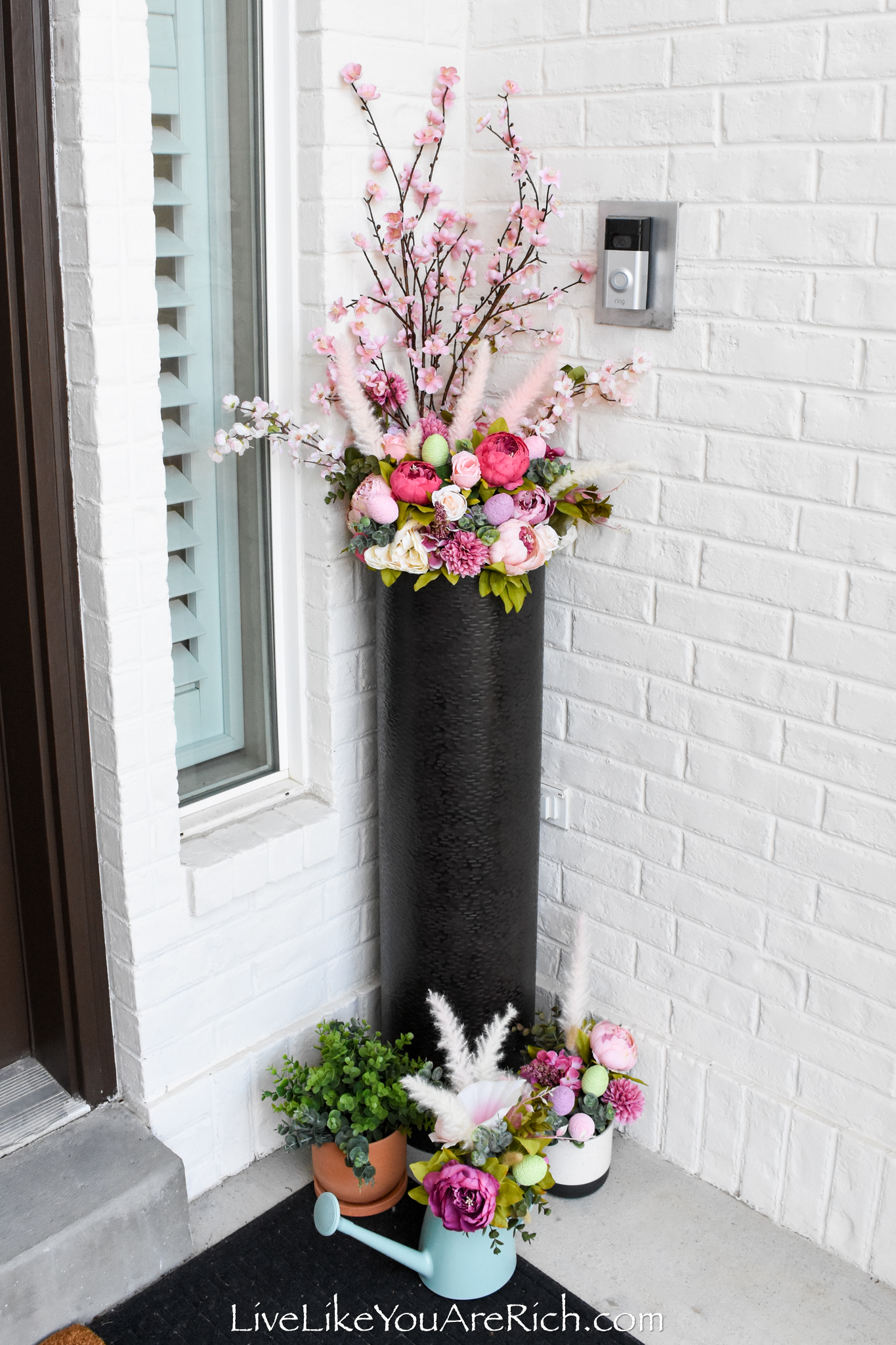 A little bunny statue, bought second hand on the local classifieds added a more obvious Easter theme to these arrangements.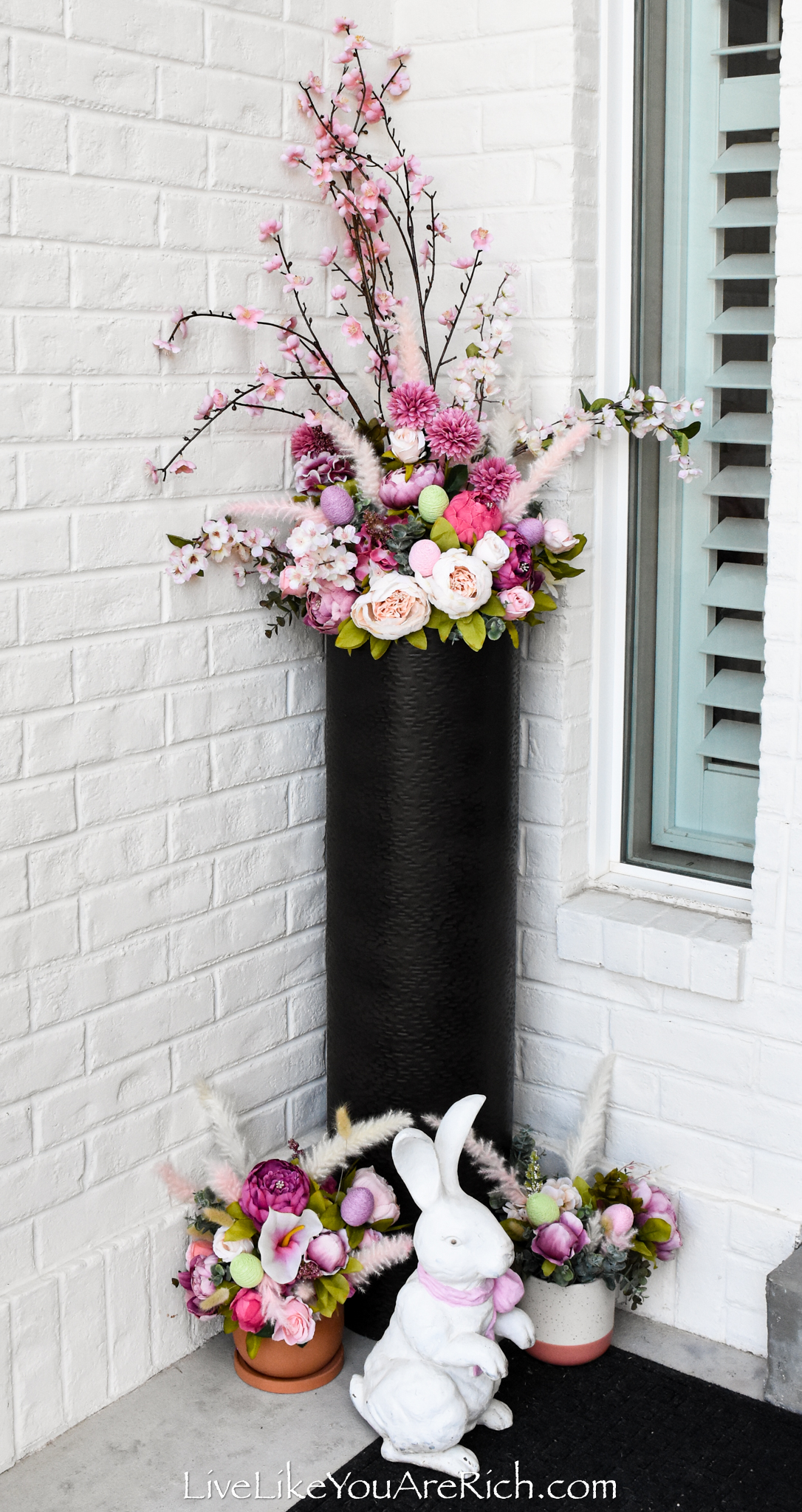 How to Assemble These Outdoor Planter Spring Faux Floral Arrangements
Continue reading and/or watch this video tutorial.
Stuff your outdoor planter with packaging paper, sacks, foam, or sand until there is about 4 inches left from the top of the rim.
At the top of the planter, add floral foam bricks.
Place faux eucalyptus in the back 1/4th of the arrangement. I did this because you cannot see much of the eucalyptus and I wanted to save the more expensive and colorful flowers for the front of the arrangements.
Place cherry blossoms and pampas grass in front of the eucalyptus.
In the front section of the outdoor planter, place faux roses, peonies, mums, bunny tails, calla lilys, eucalyptus, filler and other similarly colored faux flowers you may have on had. I like to place the largest flowers in the middle and fill around them. I also make sure that the middle flowers are taller than the flowers that go around the edges.
Place floral foam bricks in a watering can and/or planter pots and arrange them in similar fashion to the larger planters. I did not use the cherry blossoms in the small planter pots because they were too tall for the scale of the short pots.
If you are celebrating Easter, you can add Easter egg sticks to the arrangement for a subtle Easter vibe.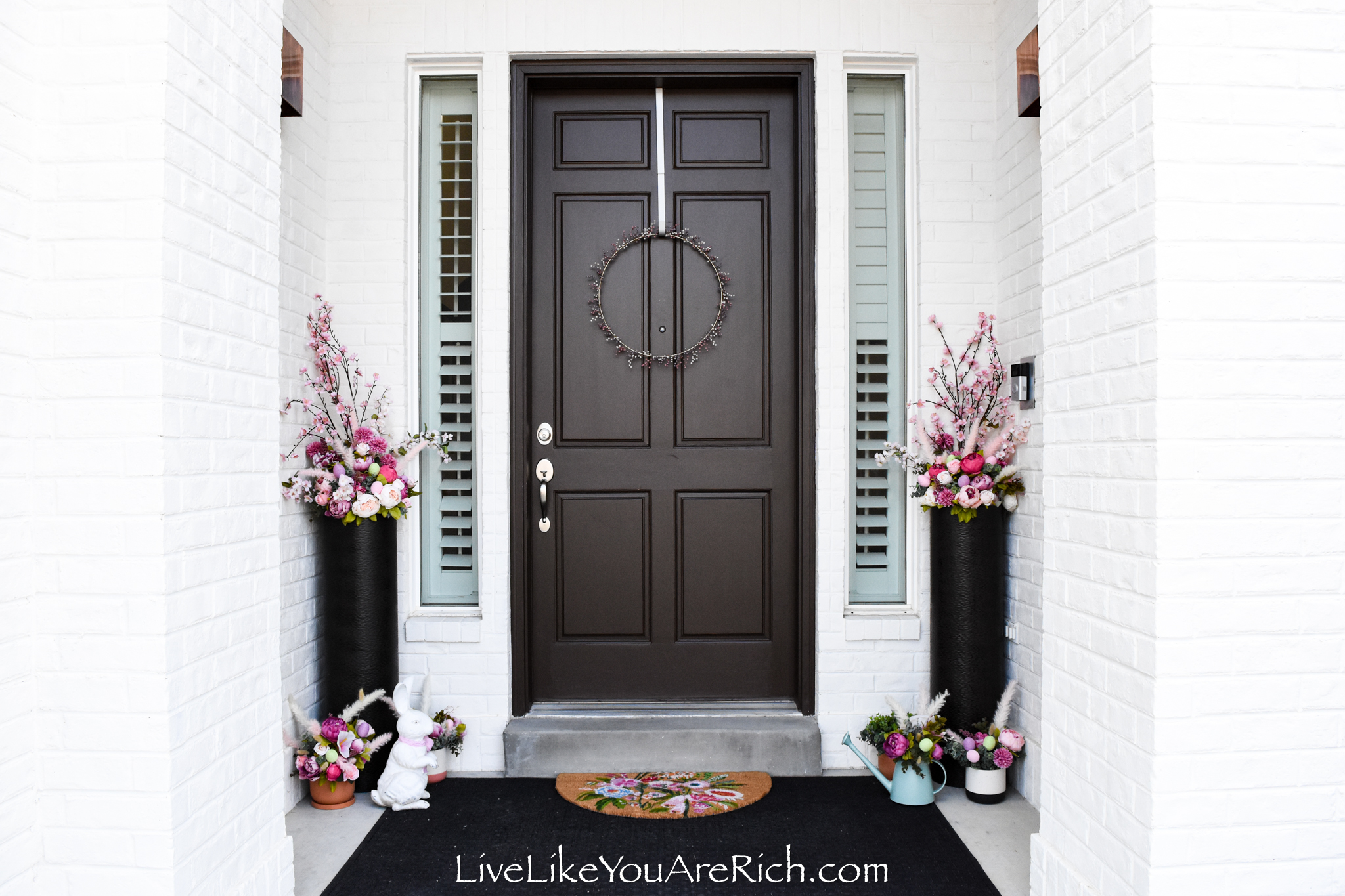 While an initial investment, I have found so many uses for these nice faux flowers.
I did a lot of research before purchasing them and made sure I was getting quality faux flowers that look real.
I've used them for many parties, like my daughter's 1st Twinkle Twinkle Little Star Party, and many more.
Supply List for These Outdoor Planter Spring Faux Floral Arrangements
2 tall metal planters (classifieds, but I linked to similar).
Duovlo Fake Flowers Vintage Artificial Peony Silk Flowers
Eucalyptus Leaves Artificial Greenery brand Supla Qty: 3 packs of 3
Artificial Roses Brand Cewor Qty: 1 (a pack of 24- 12 Pink and 12 Champagne)
Floral Dry Foam I used 5 of these foam bricks cut in half.
packaging paper, sand, or garbage bags (anything to stuff
Pampas Grass (pink and white + bunny tails).
Pink Mums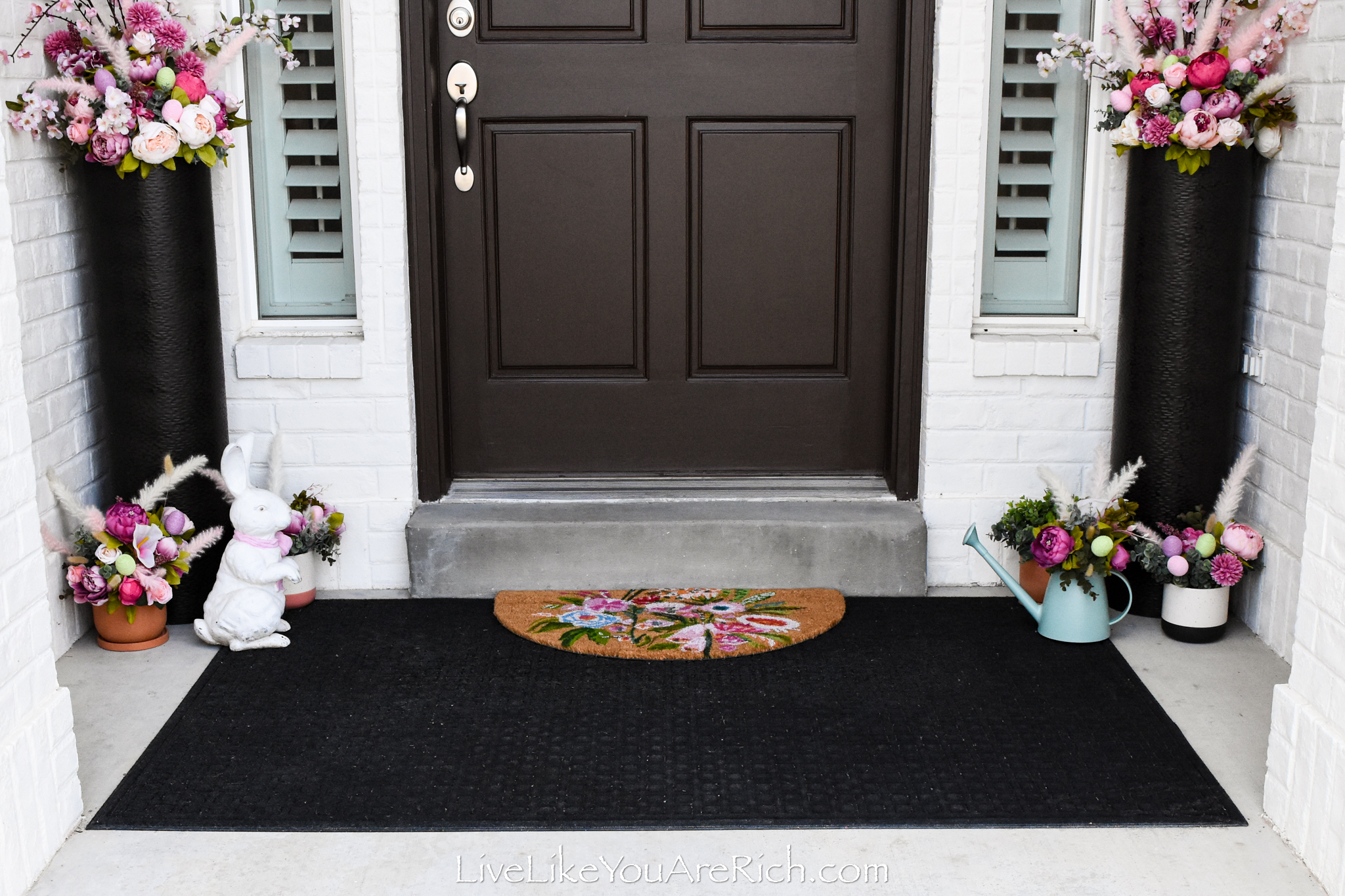 2 bi-colored pots (Target)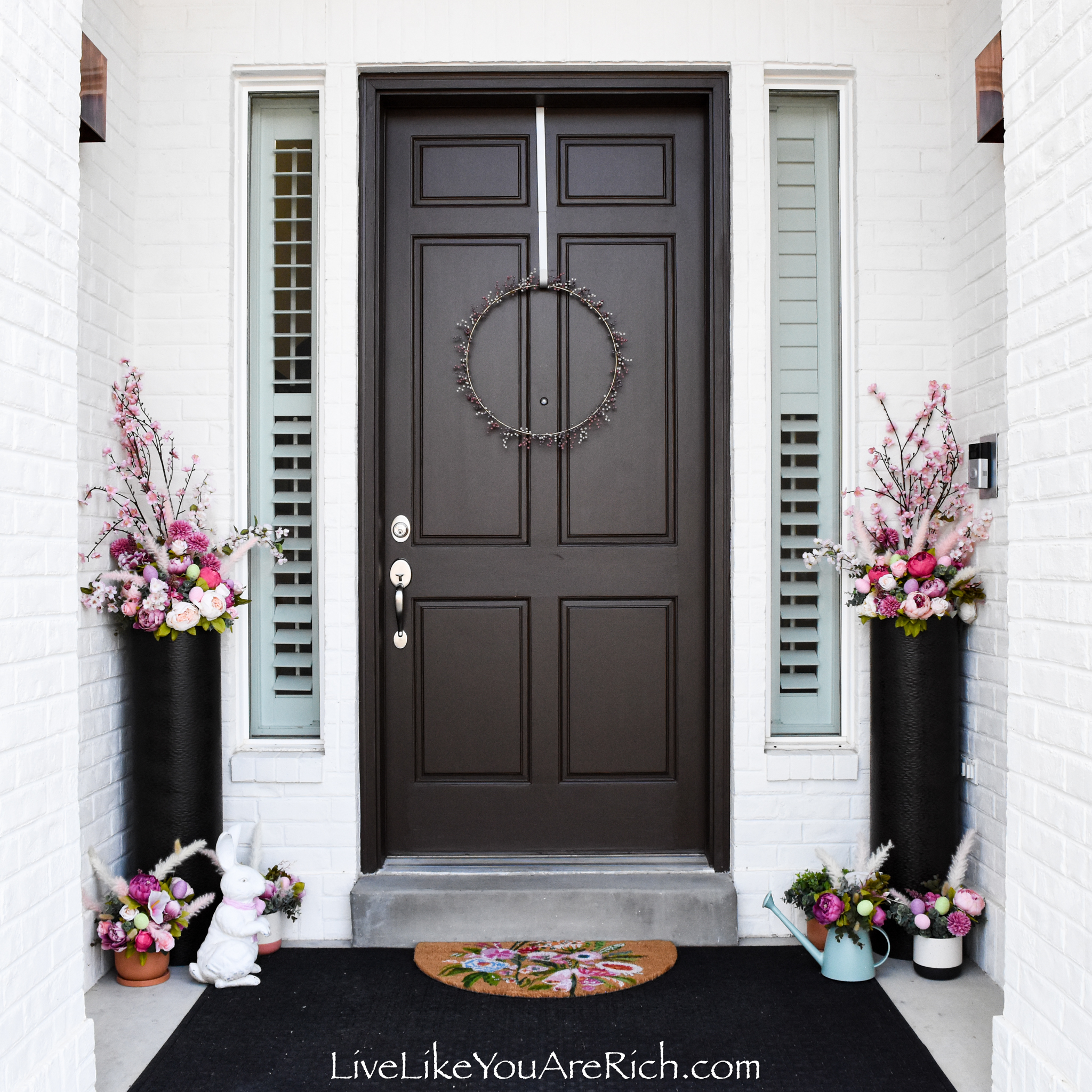 I hope this has been a helpful tutorial on how to make similar Outdoor Planter Spring Faux Floral Arrangements!


For other 'rich living' and D.I.Y. decor tips please subscribe, like me on Facebook, and follow me on Pinterest and Instagram.
If you have any questions about this project, please let me know in the comments below.