Making Money as a Stay-at-Home Mom Series: Tutoring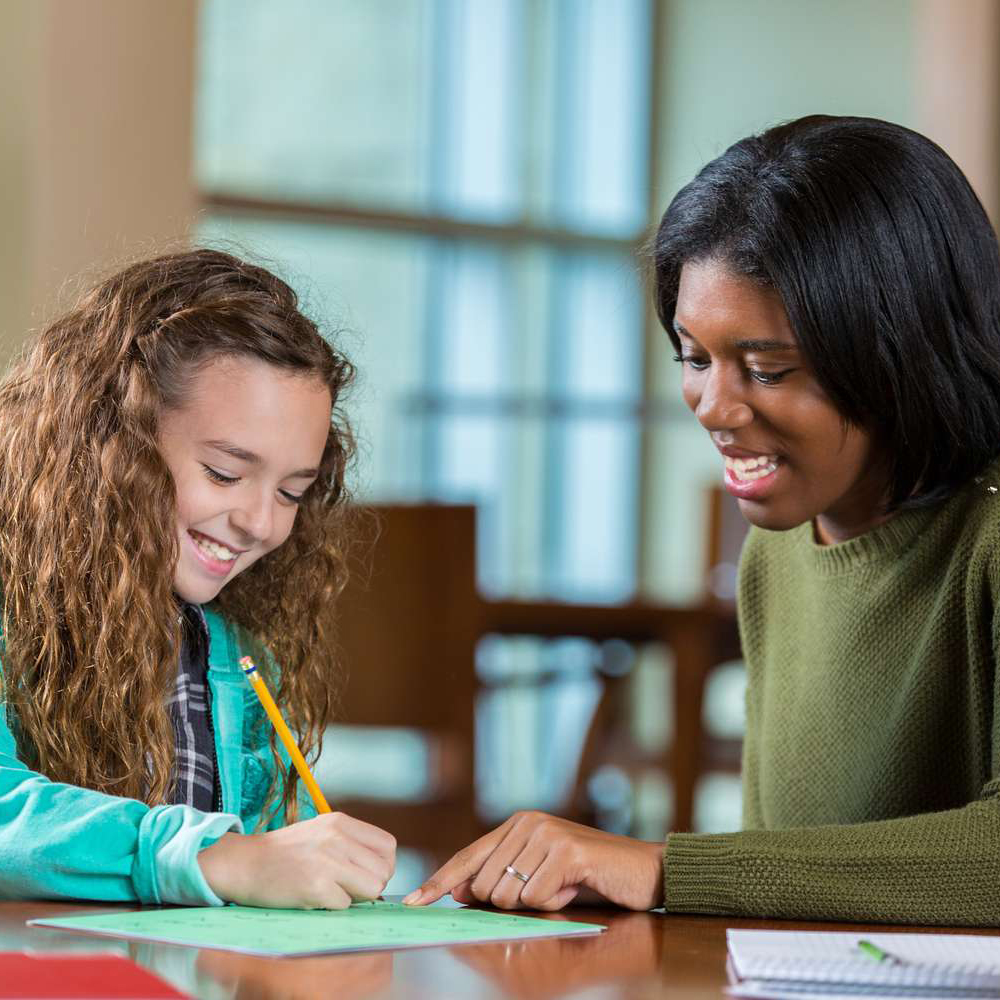 If you are new to this series, I interview stay-at-home moms who have children living at home and who make money by doing different things.
This is an interview that I had with a stay-at-home mom who I've known for over 35 years now.
She's an excellent mother and person and I can't believe that I just recently found out that she has been tutoring on the side to increase the family's income as I've been looking for a friend or acquaintance for the tutoring interview of my Money-Making Stay-at-Home mom series for awhile.
Q. Would you like to keep this anonymous or not?
A. Anonymous would be good I guess.
Q. How many children do you have and their age range?
A. I have four children ranging from 10 to 4 years old.

Q. What inspired you to begin working?

A. My kids are getting older, soon they will all be in school and it will look good on a resume when I apply for teaching school again if I have done some work outside of the home in the past decade.

Q. How did you go about starting your business or arranging a work-at-home position?

A. It sort of fell in my lap, another mom I know was looking for a tutor for her daughter and our time schedules worked out.

Q. What are some tips you would like to share with others who are interested in tutoring?
A. Traveling can be a real challenge, but virtual has its drawbacks too. There are a few options tutors have.
Perhaps if you look for families that have a couple of kids who needed tutoring and could work with multiple children to ease travel time that would help. You could also set up an area where your students live and advertise and seek referrals in that area. Students can also come to you for tutoring. Or you could just tutor virtually.

Q. How many hours do you work a week or how much of your time does this position require? Is it flexible? Is it consistent?

A. Right now it's just the one girl once or twice a week. Very consistent.

Q. When/how do you find the time to work?

A. I only tutor after my kids are headed to bed, I can only tutor teens right now I suppose, but with small children in the house that is how it has to be for me for now.

Q. Are there certain tips/advice you'd want to share with others who want to start tutoring?

A. I have friends that have started with a service such as Chegg.com or LearnToBe.org, these services often don't pay much per hour and then, after working with a few families for a while, they arrange directly with the families to move away from the service and work directly with each other.
The families pay a little less and the tutor earns a bit more since the service fee is no longer being paid.

Q. Was training/schooling required for the position? How/when did you complete it?

A. I have a 4-year teaching degree. I think it varies on what you are tutoring but I would imagine that a lot of parents prefer to see a teaching degree or some kind of higher education, as well as some kind of proof that you are trustworthy.
If you get started with a third-party tutoring service, you can be tested on subjects which helps those who do not have a specific degree in the topic they feel they can tutor. For example, you can be tested in a specific language you are fluent in, or a subject you know a lot about.

Q. What is the income percentage you bring in? or How much do you make from this job? or Does the income help a little, medium, or is the main source of your family's income?

A. It's not much for us, just a little extra.
Most tutors earn between $15-$75 an hour depending on the subject, location, and qualifications. I've heard that h
ighly specialized tutoring such as tutors for the LSAT, MCAT, and college course materials will typically make the best hourly pay.

Q. How would someone who wants to do something similar get started?

A. I'd say probably start with an online tutoring service and get your name out there.
You can also try marketing yourself using fliers, yard signs, networking, local classifieds, neighborhood groups, apps, and word of mouth.
Once you get started, I'd also recommend asking for a written review/referral from the parents and student you are tutoring before leaving a tutoring job so that you can use it to help secure other tutoring jobs.
Thank you for being a part of this interview/series and sharing some tips and strategies on how to tutor as a stay-at-home mom.
Looking for other ways to make money as a stay-at-home mom? There are many strategies and tips in the 30+ interviews below. My friends and acquaintances have agreed to share their insights with you. They all do different things from home as well (which I think is impressive).
Their interviews can be read by clicking on the links below:
more coming…pin or bookmark for more.

For other 'rich living' tips please subscribe, like me on Facebook, and follow me on Pinterest and Instagram.