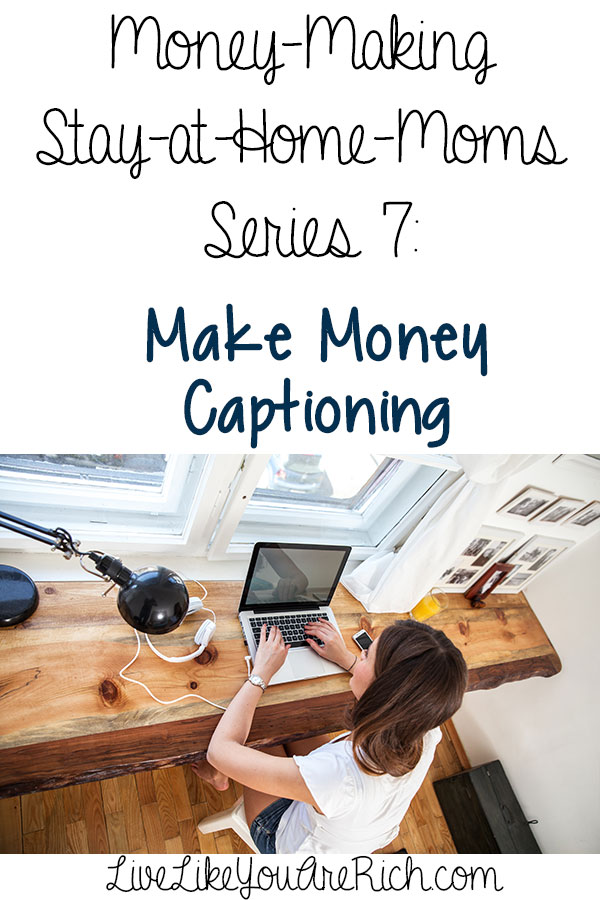 Today's stay-at-home mom makes extra money by captioning for REV. REV pays employees for typing out captions. For those who wish to work from home, REV is currently taking on new employees. More info can be found in the interview below.
Welcome,
Q. What inspired you to begin working?
A. My husband and I needed the extra money to help meet our expenses, since I had recently given birth.
Q. How did you go about starting your business or arranging a work at home position?
A. My husband was actually looking for online positions through Flexjobs, and that's where he found Rev.com. He applied and was accepted, and after telling me about it, I applied as well. I started working soon thereafter.
Q. What are some tips you would like to share with others who are interested in doing something similar?
A. If you have very young kids (mine is 15 months old), the most productive time to work would be when they're sleeping. If my daughter has slept well during the night, I try to get up at 5am and work as much as I can before she wakes up, which is often around 8am. I also work while she naps.
With respect to equipment, get a good quality pair of headphones or a headset to make things easier for you, and a comfortable place to work; a comfy/ergonomic chair helps. Keep water, a few snacks, and other essentials nearby so that you don't have to get up every few minutes to get something. And if you can type quickly and accurately, the more work you can get done!
Rev.com values accuracy and punctuality, so if you are hired, make an effort to do high quality work and submit it on time. If you run into problems, contact Support right away. There is grace if you're a little late, but if you are extremely late in submitting a project, it will be given to someone else.
Q. How many hours do you work a week or how much of your time does this position require? Is it flexible? Is it consistent?
A. I don't know exactly how many hours I'm actually sitting at the computer working, but this position is extremely flexible. You have a generous amount of time to complete a job, so if you don't have kids, you can get even more jobs done. To finish a 20-minute video, I often start at 5am and submit it at around 1pm. In between working, I can do laundry, cook, change diapers, etc. I can work when I want, how much I want, and there is often work available. More people have been hired, but there are also more customers than before. Sometimes the number of jobs available is sparse during certain times of the year, but the sooner you log on to get started, the more likely you are to be able to snatch a video before someone else claims it.
Q. When/how do you find the time to work?
A. If you want the money, you have to make the time to earn it. I like seeing money in my PayPal account come Monday afternoon, so I make sure I work 🙂 It also helps to schedule work, as I mentioned, around my kid's sleep times. I also work when she's playing. I prefer to work during the day, so that I can relax in the evening. My current goal is, as long as I've had a good night's sleep, to do one 20-minute video every day, starting at around 5am. That gives me eight to nine hours to complete it, which is very doable, even with a child to care for and chores to do.
Q. Are there certain tips/advice you'd want to share with others who want to start working like you?
A. Working at a computer is taxing on my body; I advise anyone who wants to start a job like this to make sure they stand up and stretch every 45 minutes, and do some other sort of exercise daily to keep themselves from stiffening up or developing poor circulation over time; light yoga at the end of the day helps relax tired muscles. Practice good computer ergonomics as well.
Q. Was training/schooling required for the position? How/when did you complete it?
A. There wasn't training, per se, but I did do three test videos, with each one being progressively longer. They give you a reasonable amount of time to complete each one, since you do need time to review the style guide, type the speech, sync it to the video, and make edits. They also provide feedback on your performance to help you succeed.
Q. What is the income percentage you bring in? or How much do you make from this job? or Does the income help a little, medium, or is it the main source of your family's income?
A. It helps a little; if I had more time, I'd be able to make much more than I do right now. I currently have time to do one 20-minute video per day, starting on Sunday, which averages to about $126 a week. I can pay my phone bill, give to charity, and buy groceries with that on Monday afternoon. The average person (according to their site) makes about $250 a month with the top earners earning about $1,500 a month!
Q. How would someone who wants to do something similar get started?
A. We found Rev.com through a reputable website; do your research to find out, as far as is possible, if the company you want to get involved with is legitimate or not. You can apply to Rev by clicking here; the application process is very simple. I had to follow the captioning style guide provided during the test period. If I made mistakes, they pointed them out to me. The goal is to follow the rules as closely as possible. The fewer mistakes you make, the more likely you are to be hired, and to be asked to adopt more responsibilities later on, like grading other captioners, for which you will also be paid.
Apply using a laptop or desktop, and when you get the test videos, make sure you have a good internet connection. Use Firefox or Chrome- do not use Safari. You will regret it if you do.
I wish you the best!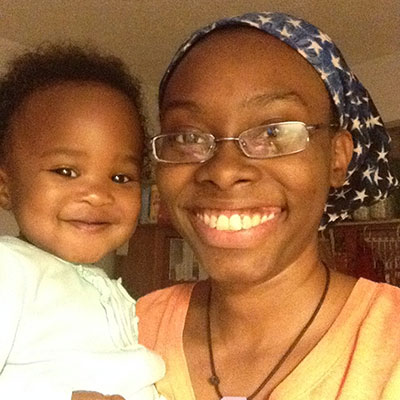 Thank you to my anonymous (yet pictured) friend who works for REV!
For other inspiring ways to legitimately work from home, please click the links below.
Introduction to Money-Making Stay-at-Home Moms
Series 2: Starting an Online Business
Series 5: At-Home Airline Assistant
Series 6: Become an At-Home Employee
Series 7: Make Money Captioning through Rev
Series 9: Run an at-Home Daycare
Series 10: Write and Self-Publish an eBook Part 1 & Part 2
Series 11: Teach Music Lessons from Home
Series 12: Distribute a Product You Love
Series 14: Become a Virtual Assistant
Series 15: Buying and Reselling Cheap Finds
Series 17: How to Make Money as a Transcriptionist
Series 18: How to Write and Publish a Paperback or Hardback Book
Series 19: Do Online Tech Support from Home
Series 21: Sell Your Own Sheet Music Part 1 and Part 2
Series 22: Start a Preschool from Home
Series 23: Start Your Own Boutique
Series 24: How to Make Money on YouTube
Series 25: Take Legitimate Online Surveys
Series 27: Become a Photographer
Series 28: Become a Property Manager
Series 29: Make Money Locally Teaching a Talent, Sport, or Hobby
Series 30: Substitute Teaching
Series 31: Make Money through SwagBucks
Series 32: Review Websites for UserTesting
Series 33: Tutoring—coming soon
Series 34: Become an Affiliate with Spark Naturals Essential Oils
Series 35: Quilting and Embroidery
Series 36: Make Money by Doing Laundry for Others through Laundry Care
more coming…pin or bookmark for more.

For other 'rich living' tips and money-making tips, please subscribe, like me on Facebook, and follow me on Pinterest.